(Image source from: Sherlyn Chopra's Kamasutra 3D in Oscar run})
India's first 'Playboy' girl Sherlyn Chopra is on cloud nine these days and why not? Her much-buzzed multilingual next 'Kamasutra 3D' has made it to the Oscar race and in as many as three categories. Whoa!
Confirming the news, director Rupesh Paul said that 'Kamasutra 3D' is in the run for the upcoming 86th Academy Awards in Original Song, Original Score and Best Motion Picture categories.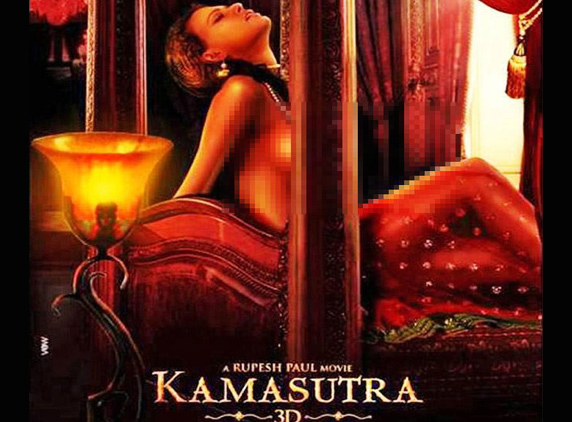 As many as five songs from the film, composed by Chennai-based music directors, Sachin and Sreejith and penned by Rupesh Paul and Pratyush Prakash, titled 'Aygiri Nandini', 'Saawariya', 'I Felt', 'Of Soil' and 'Har Har Mahadeva' are in contention with around 75 other Oscar nominations.
So far, only Indian musician A R Rahman owns the honor of receiving an Oscar for the Best Song and the Best score categories for Danny Boyle's 'Slumdog Millionaire'.
What more, 'Kamasutra 3D' is also in the race for a nomination in the Best Motion Picture category.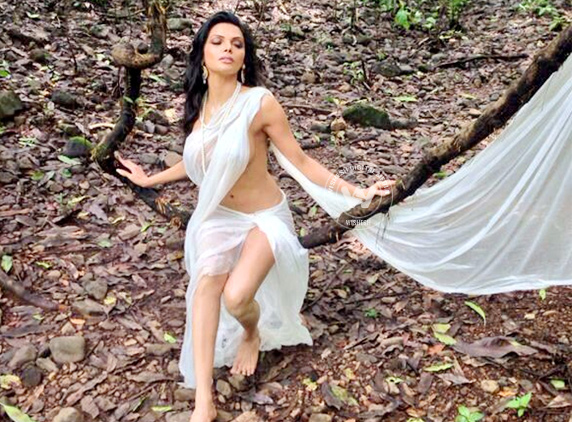 Filmmaker Rupesh Paul is optimistic of the movie making a mark at the Oscars. He says that 'the acceptance of the film as an entry at the Oscars goes to show that 'Kamasutra 3D' is not a soft-porn film as is the common perception among a lot of people whose imaginations have been fired by the hot clip of frontal nudity released by Sherlyn Chopra.'
The first trailer of 'Kamasutra 3D' that was released recently garnered great applause. The movie is slated for release on May 23, 2014.
Whether 'Kamasutra 3D' will make a cut into the Oscar nominations will be known on January 16 when the nominations will be announced.
AW: Suchorita Dutta Choudhury