Neerja Movie Review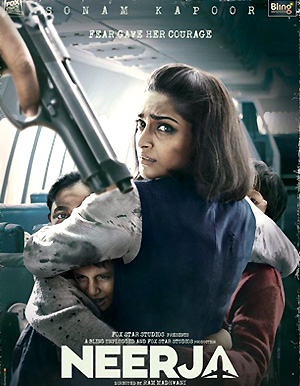 Rating:

Director:

Ram Madhvani

Cast:

Sonam Kapoor, Shabana Azmi, Shekhar Ravjiani

Banner:

Fox Star Studios

Producer:

Atul Kasbekar, Shanti Sivaram Mani

Music:

Vishal Khurana

Release Dt :

Feb, 19 2016
Story
Neerja Bhanot (Sonam Kapoor) aspires to become an air hostess or a model and she dreams big. With great support from her family, Neerja Bhanot becomes independent and well matured in thoughts. Finally she turns air hostess and it is her big day. The very first flight takes her to an unusual incident when a batch of terrorists hijacks the flight carrying 300 passengers. Neerja struggles a lot to save the passengers and the rest of the film is how Neerja Bhanot saves their lives sacrificing her life forms the story of Neerja. Watch the film on silver screen to completely know about it.
Analysis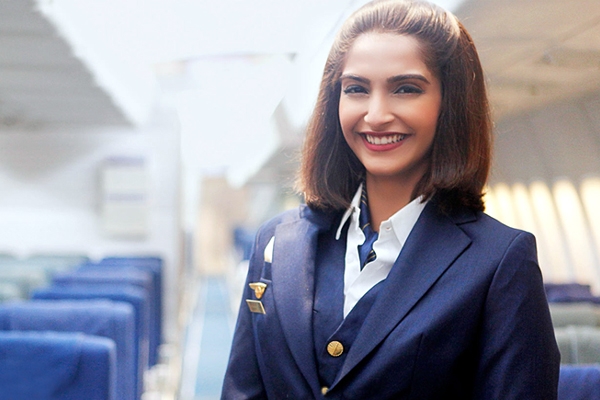 The first half of Neerja has been well written and it takes some time to bring an impression on the characters. The naturally narrated family drama has been lovely and slowly the focus moves towards the major plot. The movie has been narrated with good pace and it never comes down throughout. The director made sure that he added enough commercial elements. On the whole the first half of Neerja has been completely impressive.
The second half of Neerja too continued the same pace and the audience stick towards their seats waiting for the next interesting episode. Though everyone knows what the climax is, everyone watches the film with lot of interest. The music and the background score have been apt. The climax has been heart touching though the director hurried up towards the climax. On the whole the complete second half of Neerja has been outstanding with limited flaws.
Performance
Sonam Kapoor should be given the credit of Neerja along with the director Ram Madhvani. She carried the complete film on her shoulders and Sonam improved by miles with her performance. Everyone will be left surprised with her performance. Shabana Azmi has been perfect in the supporting role and all the other actors gave out their best for the film.
The story of Neerja has nothing new as it has been formed from a biopic. The screenplay plays the major role in the film and it has been written well without any flaws. The plot has not been deviated and the screenplay has been gripping. The dialogues have been written well and the music, background score have been apt. The production values have been grand and Ram Madhvani is a perfect choice to direct Neerja proved the film.
Final Word
Neerja is a must watch film for the gripping narration and stupendous performances by the lead actors.
Stills from this movie
Videos & Trailers