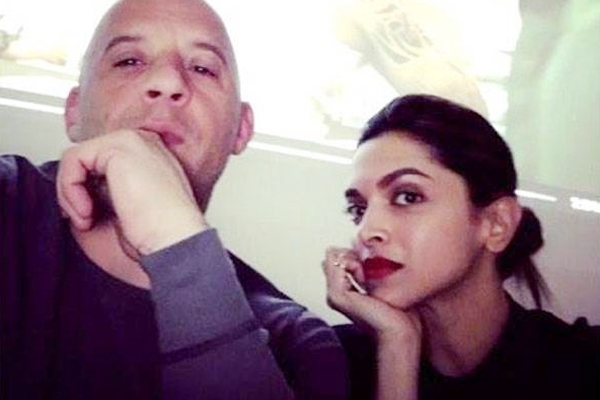 (Image source from: Deepika and Vin Diesel to go Intimate})
Gorgeous beauty Deepika Padukone reached great heights with her hard work and dedication alone. She has her hands full of films and she grabbed the most prominent awards in the recent years impressing the critics with her stunning presence and stupendous performance.
She has signed her first Hollywood film XXX: The Return of Xander starring Vin  Diesel in the lead role. The movie started rolling recently and is shooting in USA. Deepika charged a whopping remuneration of Rs 11 crores for the movie and she has allotted bulk dates for the project.
As per the latest update, the film will have huge dose of intimate episodes and the news has been confirmed by the film's director DJ Caruso himself. He revealed that the movie will have hot scenes along with deep liplocks throughout the film.
It's quite common in Hollywood movies that witness steamy episodes, but let's wait to see how Ranveer Singh reacts about Deepika's presence in them. The movie is slated for summer 2017 release