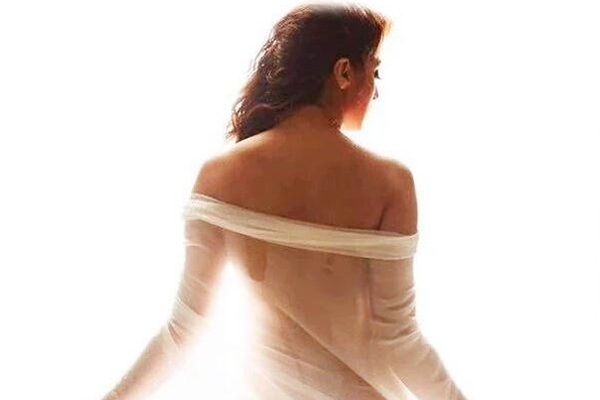 (Image source from: Julie 2 First Look Creates Huge Sensation})
Bollywood audience still remember the erotic drama titled Julie that featured Neha Dhupia in the lead role which released in 2004 all over. Directed by Deepak Shivdasani, the movie created enough sensation and minted huge money all over.
Now, the second instalment for the film is under process and the movie has been titled as Julie 2. South Indian actress Rai Lakshmi is playing the lead role and Deepak Shivdasani is directing the film. The makers have released the first look poster which has been hot and raised the heat all over.
The poster showcases the bare back of Rai Lakshmi which has been covered with a transparent fabric. The movie is currently under shoot and it is being produced by Vijay Nair and Deepak Shivdasani. The movie is all set to hit the screens all over on August 12th this year.