Ugadi Celebrations 2018 - Ekta Mandir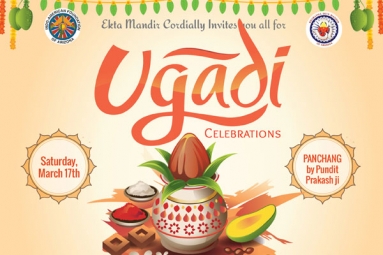 About this Event
Ugadi (Ugādi, Samvatsarādi, Yugadi) is the New Year's Day for the Hindus of Karnataka, Maharashtra, Andhra Pradesh, and Telangana states in India.

It is festively observed in these regions on the first day of the Hindu lunisolar calendar month of Chaitra. This typically falls in March or April of the Gregorian calendar.

Ugadi has been important and historic festival of the Hindus, with medieval texts and inscriptions recording major charitable donations to Hindu temples and community centers on this day.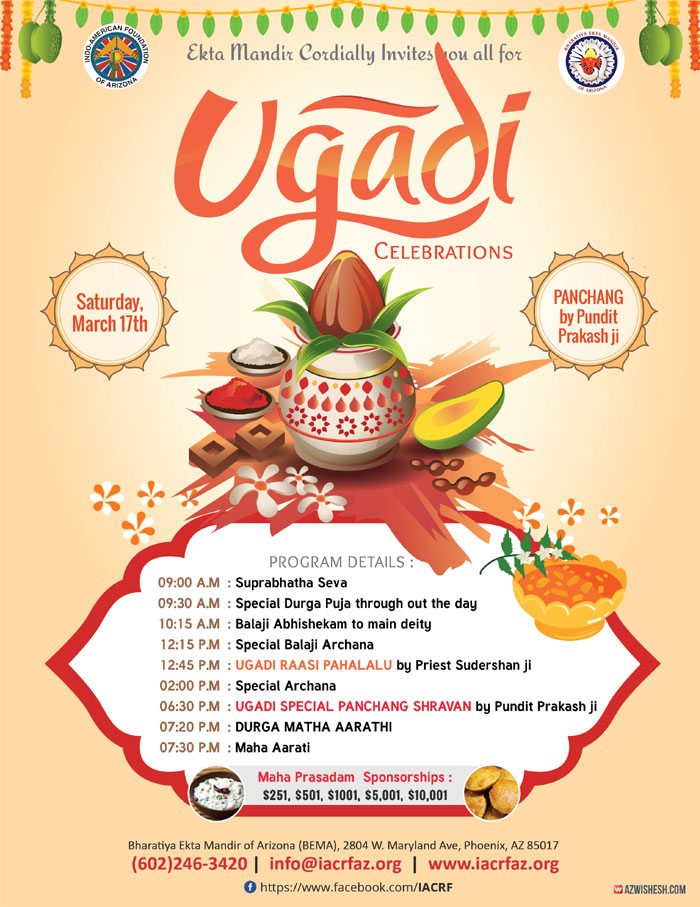 EVENT TITLE & ADDRESS
STARTS FROM
Hindu Temple Of Arizona,
3019 N. Hayden Road,
Scottsdale, AZ 85251

Guru Nanak Dwara,
2302 N 9th St,
Phoenix, AZ 85006

ISKCON of Phoenix Temple,
100 S. Weber Dr,
Chandler, AZ 85226

ISKCON of Phoenix Temple,
100 S. Weber Dr,
Chandler, AZ 85226