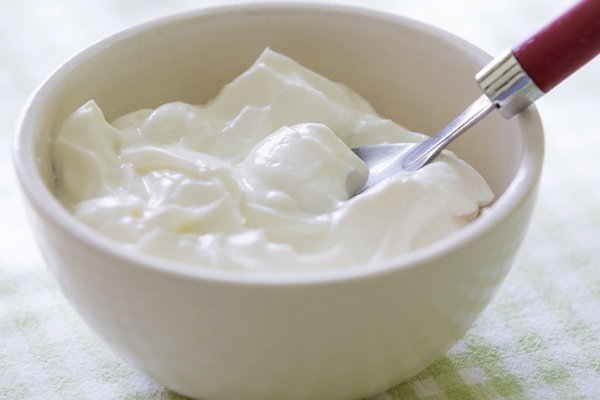 (Image source from: How to make yogurt at home?})
Most of us assume that Yogurt and curd are the same. The myth is that curd is in India and yogurt in the West. But, both differ by a very fine line. They differ by the method of preparation as well as the beneficial bacterial strains, which kick start the fermentation of the milk.
1.Heat the milk depending on the quantity you require. Get it to boiling point.
2.Pour in a container (preferably glass one)
3.Cool it to lukewarm at 100-105F.
4.With this, a skin will form on the top.
5.Now add two tablespoons of yogurt to the lukewarm milk either home-made or commercial.
6.Mix it slowly without disturbing the skin formed on the top.
7.Now, put the glass container in warm water for a minimum of eight hours or overnight.
8.This will serve as incubation period (8 to 12 hours).
9.If the yogurt coagulates beyond the time period, it turns sour.
10. Drain excess liquid gradually.
11. Refrigerate for few hours before using the yogurt.
12. This can also be stored in refrigerator and be used within five days of preparation.
13.Do not empty. Store a little for next use.
-Sumana