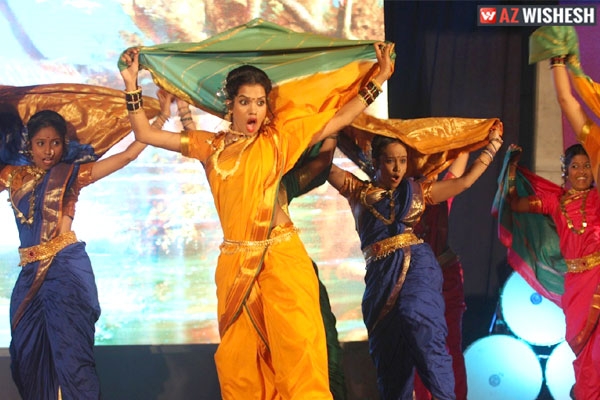 (Image source from: })
It is time for fun and gala at Discover India 2015, an event organized by India Association of Phoenix in Arizona on 1 November 2015. The event is a big stage for Indian classical performances as well as film-based entertainment. This means it is full too fun and loads of entertainment all under one roof. Is it not great news! Don't miss the big event this festive season.
Several popular schools are getting ready with their students performing at the Discover India 2015 event. Inspiration Dance Studios is also one of such schools. The school's students are performing on Bollywood medley and the participants include Dylan Shah, Aishna Shah, Navya Jain, Arjun Chowhan, Saanvi Chowhan, Saachi Singh, Ria Nimbkar, shriya Nellutla, Meera Jean Narasimhan, Anay Kulkarni and anaya joshi. Also participants from Inspiration Dance Institute, including Nilesh Dhallu, Laxmi Jakkal, Abhipsa Anjana Gokul, and Neha Saxena are practicing to perform on a traditional Maharashtrian dance called Lavani. They would perform on songs Ase vajva ki, raat gajva ki and Mala jaudya na ghari ata vajle ki bara
Also Read: Big Entertainment At Discover India 2015
Another entertaining performance is expected to come from Moonarch Dance Group at the Discover India 2015 event. The school's students Harshita Mittal, Vidya Vadarevu, Aanya Katta, Taniska Goswami, Aavishka Pattem are all preparing to perform on film based Bollywood Dance on the song mashallah. There will also be a performance by Natarang dance school students including Bhavagna Yellamraju, Ananya Gandikota, Prarthana Shyam Prasad, Swarit, and Gaurisankar Jolal on 'Indiawale' mix. The theme is Unity in Diversity and thus they will dance on various Indian folk dances at Discover India 2015 event.
Indian Diaspora, not a good one to miss! Here are details of the venue and timings of the event of Discover India 2015.
Organizers: India Association of Phoenix
Date: 1 November 2015 (Sunday)
Time: 11 AM to 6 PM
Venue: Scottsdale Civic Center Park, 3939, drinkwater blvd, Scottsdale, AZ 85251.
Web Site: www.phoenixindiaassociation.org
-Sumana