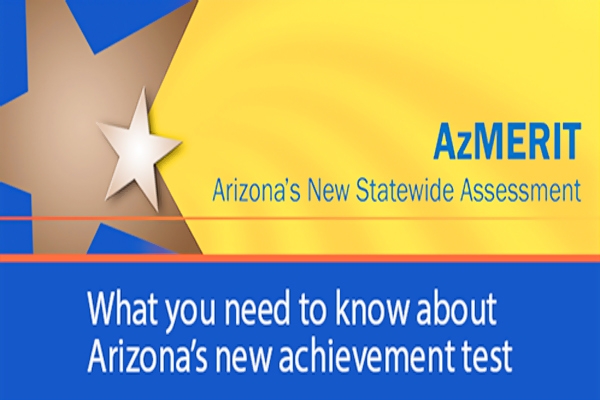 (Image source from: Less Than One Third Arizona Students Clear AzMERIT Assessment})
Diane Douglas, Arizona Superintendent of Public Instructions announced the release of the result of AzMERIT Assessment for students who tested in this spring.
Children throughout the state are disappointed with the result of Arizona's new AzMERIT assessment which is released by the Arizona Department of Education. Many students, including students from the minority community, students who are differently abled and students with special needs got poor grades according to a news report.
Two-thirds of students across the County failed on the test administered in the last school year. In Pima County, 34 percent of the students passed,  the English Language and Arts portion of the assessment and 33 percent passed in the Math section, while in Cochise County 32 percent passed in English Language and Arts and 31 percent passed in Math.
According to the report, low numbers were seen across the state, with only 34 percent of students passing the English Language and Arts and 35 percent passing the Math sections, while in Santa Cruz County, less than 30 percent passed in the subjects in English Language, Arts  and Math.
The number of students passing the English Language, Arts and Math sections in the assessments gradually decreased throughout the AzMERIT assessments, said sources.
Forty-two percent of students in Grade 3 passed the Math section, while only 30 percent passed the Algebra II and Geometry level assessment.
The same was seen in English Language and Arts, with 40 percent passing at the Grade 3 level and only 30 percent passing at the Grade 11 level.
Students coming in the category of English-language learners and those with disabilities had  declined in grades. Only 2 percent of ELL students passed English language and arts and about 6 percent passed in mathematics. On the other hand, only 12 percent of specially abled students made the grade on either assessment.
Sources said that, The Arizona Department of Education is gearing up to support all the students and also trying to build up a partnership with all the affected communities that could be able to provide some further help to students.
-Nandini