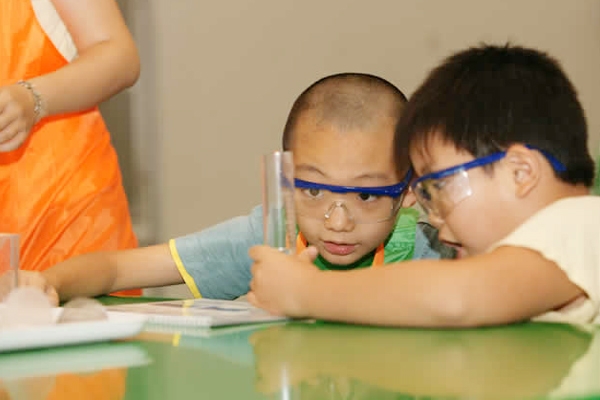 (Image source from: Super Sensory Development Workshop})
Midas 963 Inc is organizing a two day long genius Discovery mental reading Workshop on Saturday, 20 & Sunday, 21 February,at the YogaDeva, 2680 S. Val Vista Drive, Building N.8, Suite143 in Gilbert. The workshop is scheduled to begin at 11 AM and will be continued till 5 PM. The venue and date & time are same for the both days.
The workshop will be helpful for kids in several manners, like, enhancing the absorption capacity of the memory, ability to enhance self-confidence and focus, enhance the imagination, creation and planning, emotional stability force, balance of right and left brain function (IQ & EQ) and blindfold reading ability.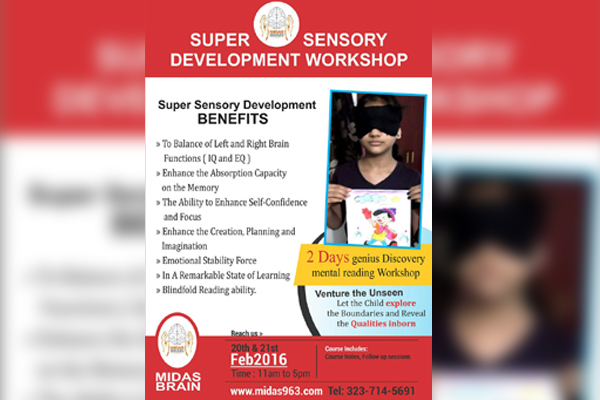 Even details:
Event name: Super Sensory Development Workshop
Organizer: Midas 963 Inc
Venue: YogaDeva
Date & Time: Sunday, 21 Feb 2016, 11:00 AM
Contact: Mitesh Patel
Phone: 3237145691
Email: [email protected]
Nandini