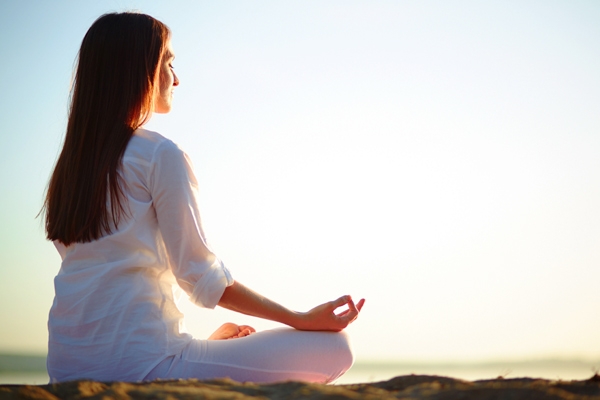 Be ready to practice the special sessions of Yoga for diabetes! Sewa International is organizing  'Yoga for Diabetes' program in Arizona. Don't miss! The program is scheduled to be held at 16880 N 73rd Ave Peoria, AZ 85382 on  Saturday, 23 Apr 2016. The event will begin at  6:00 AM and will be continued till 8 AM.
After successful completion of 3 SDM camps in Chicago last year, Sewa Phoenix is very please to announce the 2016 Stop Diabetes Movement Camp in collaboration with Vyasa. According to organizers, this program has a format of 10 days (2 hours per day)/ 10 weekends (2 hours per week).  The program will run from April 23 to May 2. Enrollment is open.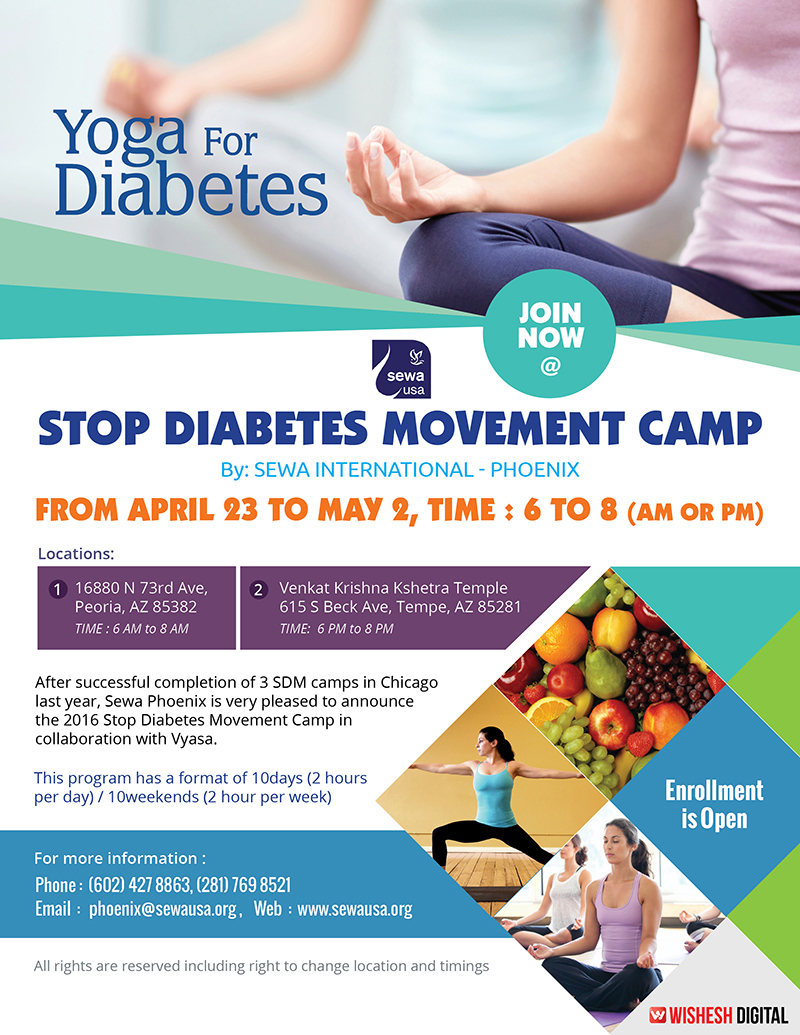 Event Details:
Name: Yoga for Diabetes!
Organized by: Sewa International
Venue:16880 N 73rd Ave Peoria, AZ 85382
Date & Time :Saturday, 23 Apr 2016, 6:00 AM or 6:00 PM
Contact: Sewa International
Email: This email address is being protected from spambots. You need JavaScript enabled to view it.
Phone: 913-484-1869
Nandini