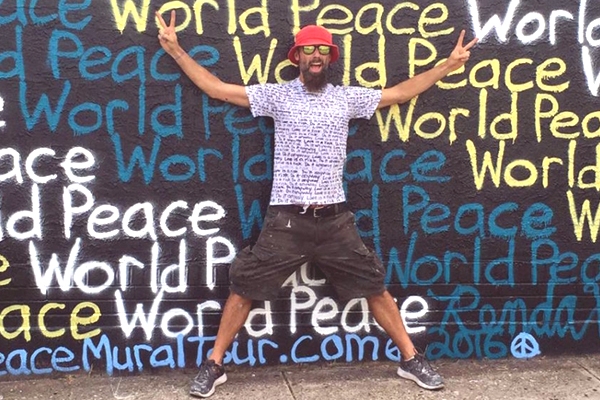 Mural artist Renda Write starts with a blank canvas and fills the space with an idea. "World peace - those two words. I'm writing them over and over, everywhere," Writer said. He's painting his mural at 3rd Avenue and Roosevelt in downtown Phoenix.
It will be Writer's 41st mural of this kind around the U.S. and Mexico. "Just to introduce the concept of world peace into the conversation at least," Writer said. His message, has already caught some eyes.
"I believe in it. I wish everybody else. We wouldn't have all these wars and stuff," said a man named Dennis who was riding past the mural in progress.
Writer works on his mural in the heat of 116 degrees, writing the words over and over until the wall is filled.
One might call it painstaking. Not the Writer.
"I almost wouldn't call it work because it's what I love, and so I wouldn't really call it painstaking, either, because I love it," Writer said.
It is something that he has made into his life's purpose. He understands that the paintings won't actually bring about world peace, but he's hoping it'll make some sort of impact.
"You can speak things into existence, and that's where things come from," Writer said. "They come from your ideas and your thoughts and your words."
By Premji