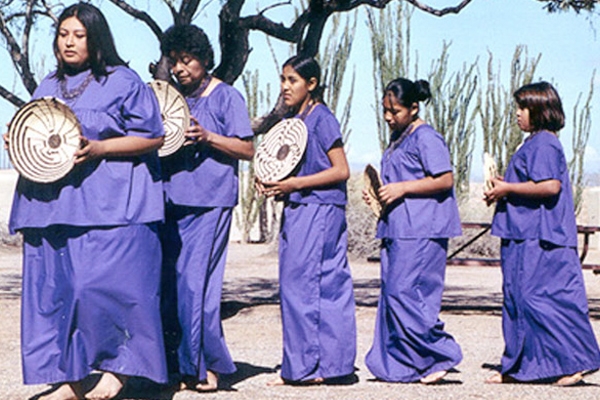 Pima tribes that live in Central and Southern Arizona have a special relationship with the rain and at Phoenix's Heard Museum, they talked about a ceremony which brings on the rain.
"The O'otham people have a very special relationship with the monsoons," said Shailyah Benn with the Heard Museum. "It's the indicator of the new year for the O'otham people." The name "Akimel O'otham" is also spelled "Akimel O'odham".
Benn said that many of these tribal ceremonies had took place in the last month in Arizona. The fruit of the Saguaro cactus is a key part of the ceremony to welcome the monsoon.
"What they do is take the Saguaro cactus fruit and they open it up and the flesh will face the clouds, attracting them to come back and replenish the earth and the people," said Benn.
Benn said that an art piece by Michael Cheeago shows the ceremony by the Akimel O'otham people to celebrate the monsoon rain, which they also celebrate as their new year.
"When they're harvesting the fruit, they're creating the wine that's utilized throughout the year," said Benn. "What rain represents is a cleansing and a renewal time, so it's very important that it does happen, and is an indicator that life will be new again."
By Premji