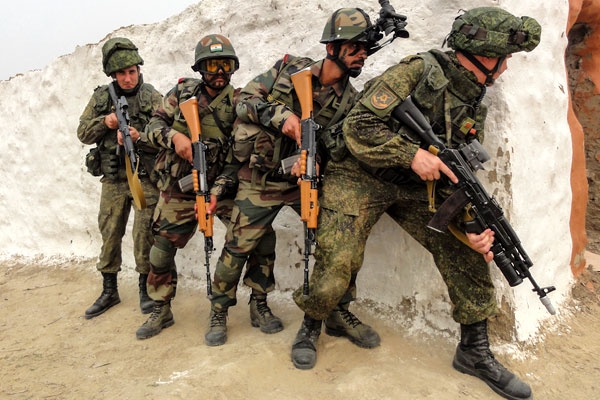 (Image source from: Defenceaviationpost)
India has chosen 200 military personnel, chiefly of the 5 Rajput Army unit of the Indian Army and airmen of the Indian Air Force, to take part in a military exercise to be held under the umbrella of the Shanghai Cooperation Organization (SCO) following month in Russia. This is the first time India will conduct military training alongside Pakistan.
The mission will happen from August 22-29 named "Peace Mission 2018" at Chelyabinsk, a city in Russia wherein about 3,000 military personnel from India, Pakistan, Russia, China, Kyrgyzstan, Uzbekistan, Tajikistan, and Kazakhstan will participate.
The Indian Army and the Indian Air Force with over 70 percent of India's military possessions being of Russian origin, will not be sending any of their military assets, as the soldiers will use Russian equipment.
"The Indian contingent will be lead by a Brigadier-rank officer and is expected to fly out in an IL-76 with their weapons. Tanks and other heavy equipment will be provided by the Russian armed forces to be used by the Indian troops from our mechanized units," a source told a media source.
This is the first time Indian and Pakistani troops will be involved in the multilateral exercise, which is held once every two years. India and Pakistan became SCO members on June 9, 2017.
In the meantime, India and China have held a military exercise called "Hand-in-Hand" in the last few years. After the cancellation of earlier this year's drill following a border standoff in Doklam, the India and China armies are likely to restart their bilateral military exercise this year in September.
By Sowmya Sangam