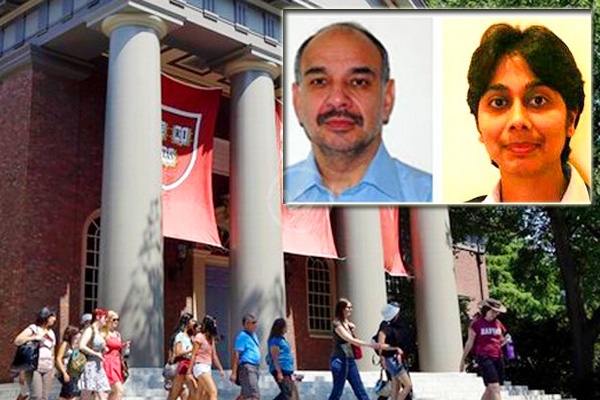 (Image source from: Students from IISc and DU named for Radcliffe fellowship})
Two students from Indian have been named for the prestigious Radcliffe fellowship of Harvard University for their research works.
Shivani Agarwal from Indian Institute of Science (IISc) and Maharaja Pandit from University of Delhi (DU) will begin their one-year fellowships alongside with 48 others from various parts of the world at the Radcliffe Institute in September 2015.
Shivani, a fellow of the William and Flora Hewlett Foundation, has been selected for learning to make choices in the era of big data. Pandit, the Hardy Fellow, has been selected for his project life in Himalaya.
"It is an honour to provide these innovative thinkers with time, space, and intellectual stimulation to do their best work in ways that often defy expectations and disciplinary boundaries," said Radcliffe Institute Dean Lizabeth Cohen.
"As Radcliffe fellows, they are sure to develop unusual collaborations, take unexpected risks, and generate new ideas," Cohen added.
The screening is considered to be a toughest as only three per cent of applicants were accepted this year.
-Kannamsai