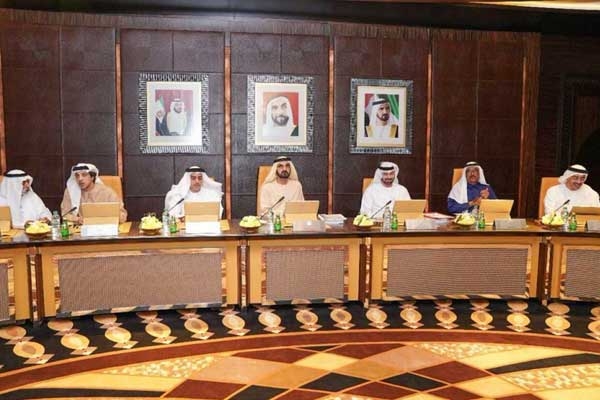 (Image source from: Arabian Business)
With Kerala and the Centre at loggerheads over the acceptance of Rs. 700 crore foreign aid offered by the UAE (United Arab Emirates), the Gulf country's ambassador told the Indian Express on Thursday that it has not made any official announcement on committing a specific amount as financial aid.

"The assessment of relief needed for the flood and aftermath is ongoing. Announcing any specific amount as financial aid, I don't think it is final since it is still ongoing," Ahmed Albanna said.

Kerala Cheif Minister Pinarayi Vijayan earlier this week had informed that the Crown Prince of Abu Dhabi, Sheik Mohammed bin Zayed Al Nahyan, had promised an assistance of Rs. 700 crore for the flood-ravaged state and the UAE administration had communicated this to Prime Minister Narendra Modi on Tuesday.
Related Content: Indian-origin Tycoons in UAE Pledge ₹125 Million for Kerala Floods
As per the UAE's government official website, in line with the directives issued by its leadership, a humanitarian relief campaign was launched, which included official institutions, citizens, residents, and businessmen from India and the UAE to aid Kerala residents.

To this end, the Khalifa bin Zayed Al Nahyan Foundation contributed donations of AED 10 million to support the floods victims in Kerala.

The other donors included Indian businessman Yousef Ali, owner and the Director of the Lulu Commercial Group, who is from Kerala, who donated AED 5 million, and Dr. BR Shetty, Vice Chairman and Chief Executive Officer of NMC Specialist Hospital, who also donated AED 5 million, to support the Indian government's efforts to help the flood victims.

Besides, Sunny Varkey, founder, and chairman of GEMS Education, has also pledged to support the National Committee to Rescue Kerala with AED 5 million.

Albana said that the Committee was coordinating with federal and local authorities in India for immediate aid in terms of relief and food material and added that the UAE was working with organizations like the Red Crescent as well.

Meanwhile, several leaders in Kerala have expressed their angst at the central government for not accepting international aid.

In an interview to TNM, Kerala Finance Thomas Isaac clarified that this is not a loan, but an outright grant that the UAE has offered, and that by declining it, Government of India is going against the Disaster Management Policy of India.

"The Disaster Management Policy of India permits foreign governments voluntarily donating funds and says that the central government can accept the funds. What the Centre has done is against the policy. The UAE has made an offer, and - even before anybody in Kerala could say something even before the state could respond - the Centre has declined the offer," Thomas Isaac said.

"Policies should be as such to eradicate the sufferings of the people. If there exist any obstacles against the acceptance of foreign financial aid, kindly look into the matter seriously and bring suitable modifications," Oommen Chandy wrote.

Kerala CM Pinarayi Vijayan meanwhile said that the UAE "cannot be considered as any other nation".

"As I understand, the UAE on its own has proposed this aid. The UAE cannot be considered as any other nation as their rulers have underlined," Vijayan told the Indian Express in an interview.

The daily quoted Vijayan as saying: "I do not intend to enter into any politics over it. Let's study and understand the nuances."

By Sowmya Sangam