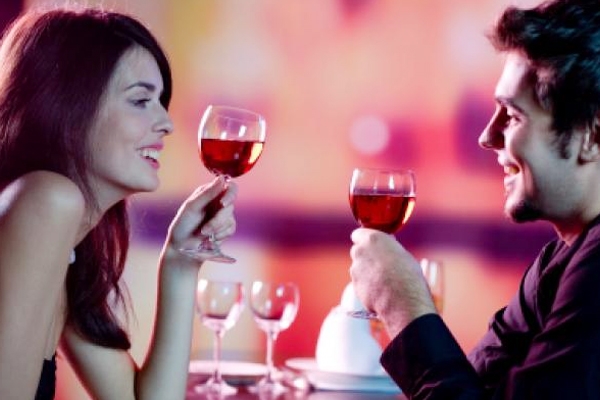 Valentine's Day is a festival to show feelings of love, affection and friendship. It is celebrated on February 14 each year in different  ways,  worldwide. People exchange gifts, chocolates and go for romantic lunch and dinners. They want to impress their loved one on this special day.
Valentine's Day is also known as Saint Valentine's Day or the Feast of Saint Valentine. The origin of the day is not clear,  but according to many sources, Valentine's Day stem from the story of Saint Valentine. He was a Roman priest who martyred on or nearly February 14 in the year 270 CE.
Indian restaurant in Arizona,  Tandoori times is organizing a Valentine's day event on February 14. The program highlights are happy hour drinks, gifts for all ladies, fire breathing & Indian classical dance performance and the tribal exotic dance & sword dance performance.
The performances are scheduled to begin at 7:30 pm. Kristen McCoy from the Scottsdale city will present fire breathing & an Indian classical dance performance, while, Katara Fox from Glendale will perform tribal exotic dance & a sword dance in the program.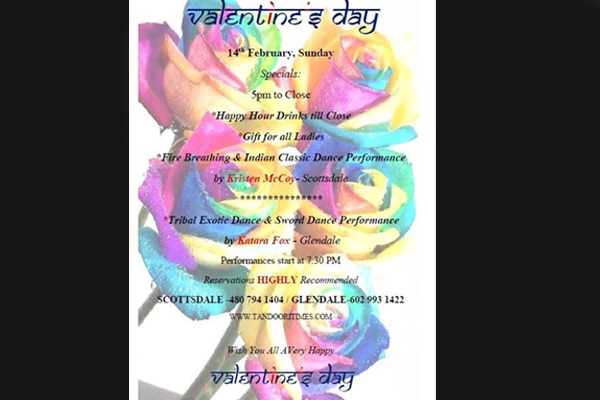 Event Details
Event Name: Valentine's Day
Event Organizer: Tandoori times, Arizona
Date: Sunday, 14 Feb 2016
Email: WWW.TANDOORITIMES.COM
Phone: Scottsdale – 480 794 1404, Glendale – 602 993 1422
Nandini