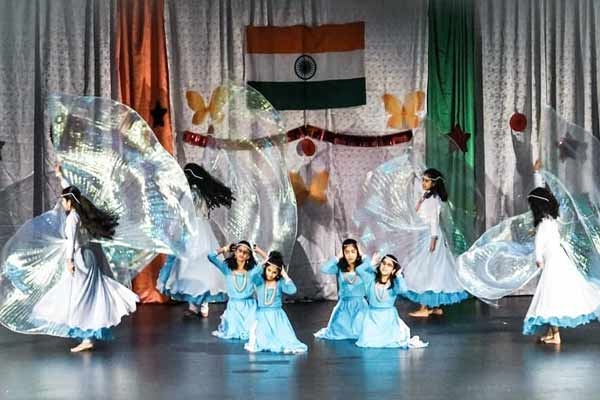 The India Association of Phoenix is organizing India Nite - Republic Day at Arcadia High School Phoenix on January 27, Sunday, to mark Indian Republic Day observed on January 26.
About Event
Various cultural programs will be held, filling your inner self with the patriotic sentiment though you live far from home.
Venue: Arcadia High School
4703 E Indian School Rd, Phoenix, AZ 85018
Event date: Sunday, January 27, 2019
Event time: 11:00 a.m.
Organized by: India Association of Phoenix
Contact: Rachel Misra - (480) 529-7158
Website: This email address is being protected from spambots. You need JavaScript enabled to view it.
www.iaphx.org
*Registrations closed*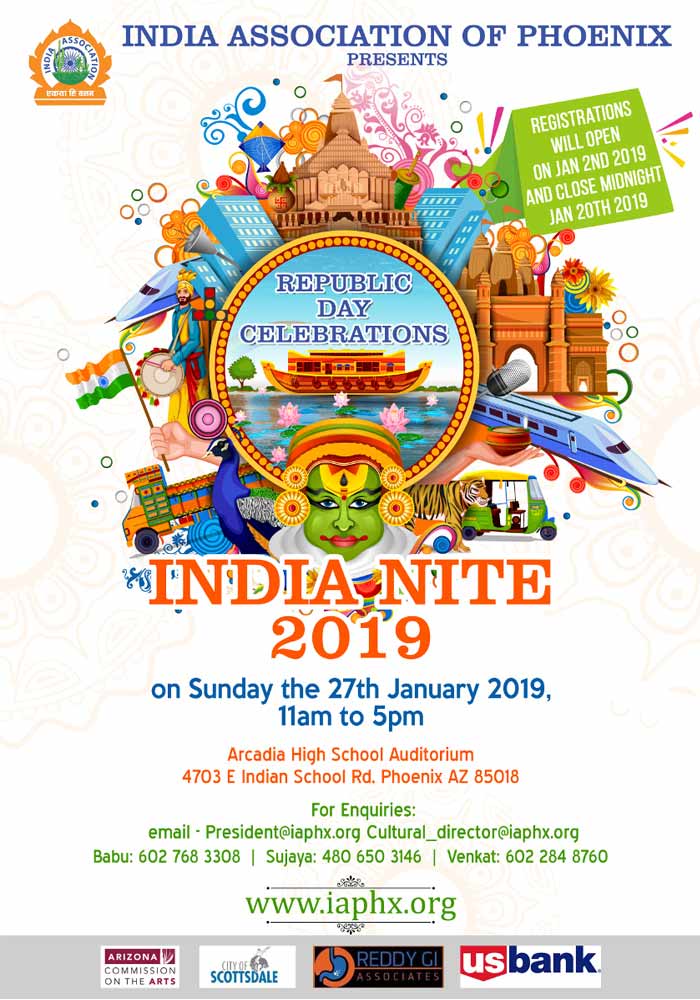 About India Association of Phoenix
The non-profit volunteer umbrella organization - India Association of Phoenix represents all sister organizations and non-profit organizations of the community of Indian heritage in the State of Arizona.
-Sowmya