(Image source from: Kate Middleton the most fashionable celeb})
Kate Middleton, the Duchess of Cambridge and soon-mother-to-be,  was voted as the top fashion icon in a recent poll.
In a poll conducted by a top fashion search engine, Kate was branded as the celebrity fashion icon of today. Singer-turned-fashion designer Victoria Beckham, occupied the next slot of favorite.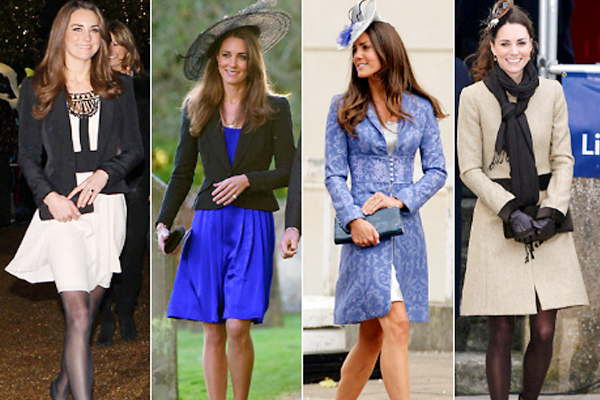 In the top 10 were other noted celebs like pop star Cheryl Cole, British supermodel Kate Moss and actress-model Cara Delevingne.
Late Hollywood actress Audrey Hepburn was voted as the fashion icon of all times followed by Princess Diana and  Marilyn Monroe.
Talking about the poll,  Dexter Grima, co-founder of StyleinView, the search engine that conducted the poll, said: "We were not surprised to see Kate Middleton, Duchess of Cambridge, crowned the most fashionable celebrity as she has demonstrated a keen eye for knowing what suits her and dressing for the occasion, similar to Princess Diana."
AW: Suchorita Dutta