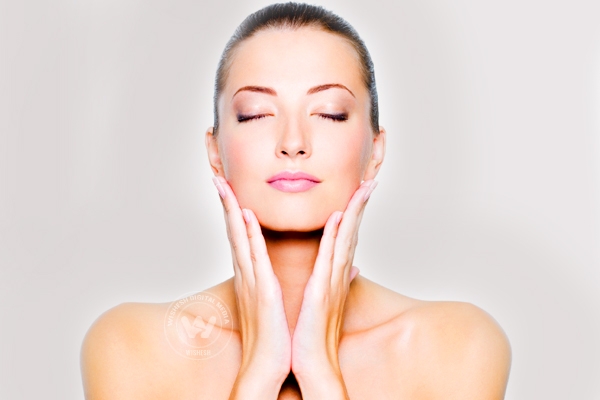 (Image source from: Leads to Healthy Beauty})
After improper sleep at last night you are restless still want to look well rested. Use a tinted moisturizer instead, followed by a beige eye pencil, it reduces any redness around your eyes.
Want to get rid of the large pores on face then then go to a spa to get microdermabrasion treatments, a type of facial that gently which can remove off the dead surface layer of skin.
While applying eye liner keep your eyes open,otherwise your line will look uneven. Apply by drawing three dashes, one on the corner, one in the middle, and one on the inside corner of your eye. Then go back and connect the dashes for a smooth line.
For glossy look of lips . Try first outlining the perimeter of your lips using a concealer brush dipped in bronzer two shades deeper than your skin tone. Then, top pout with gold, peach.
When waxing at home, apply tooth-numbing cream in the area you plan to wax about half an hour prior to your session. It will temporarily numb the skin, making the experience a little less painful.
Treating your neck like your face doesn't work. "Your neck ages in its own way and so has special needs
Neck tendons shrink through the years and become more visible and the thin skin in this area doesn't respond to lasers and peels as well as your face does." She suggests good posture and neck stretches.
Refresh your makeup by spraying your face with water. While your face is still wet, start reblending the foundation, powder, or concealer you already have on.
To avoid an orangey look with self-tanner, after application, wipe a cotton swab or a damp paper towel across your eyebrows and along your hairline.

Aw : Arun kumar