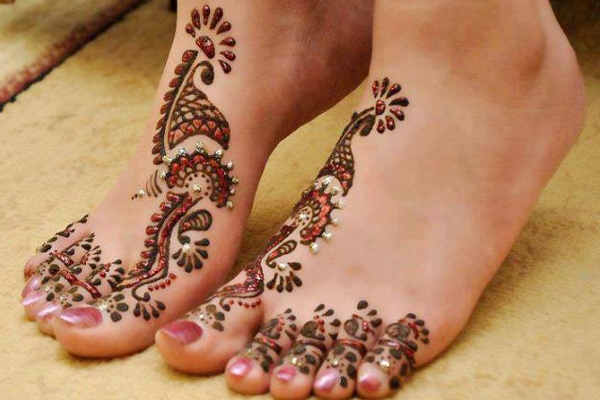 (Image source from: Learn step by step mehndi designing as beginner})
Mehndi designing is definitely an art. But it can be practiced by anyone who has enthusiasm to learn or practice it. If you love mehndi and want to apply it yourself, here is an easy step by step process for beginners. You will look for an empty hand to apply mehndi after going through the below given step by step process.
Material required to learn step by step mehndi designs
•    Henna mehndi cone
•    Copy of mehndi design
•    Tissue paper
•    Plan sheet to practice designs
•    Pencil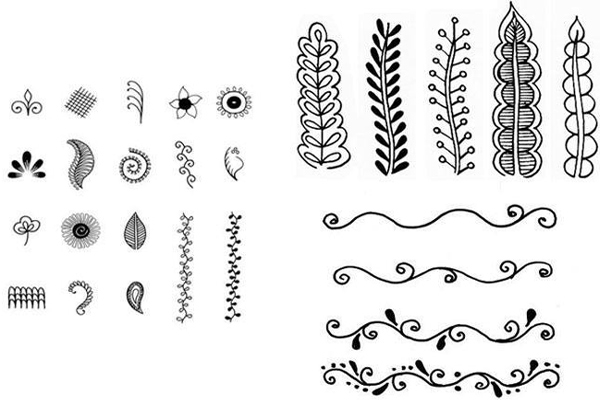 Step by step mehndi design process for beginners
•    Firstly go through simple basic shapes usually used in mehndi designing.
•    Get aware of basic patterns like curved branches with leaves, bud designs, mango designs.
•    Practice these designs on paper until you gain proficiency.
•    Practice them a lot before going on to a hand.
•    Learnt the art of drawing leaves and basic patterns.
•    After learning basic patterns, go for elegant designs like peacock designs.
•    Gradually learn to elaborate on the basic patterns.
•    Empty patterns can be filled later on with lines, curves and dots.
•    Use simple floral designs or simple vines for fingers.
•    Next big step is to practice mehndi designing on hands. So now, begin your search for empty hands.
-Sumana