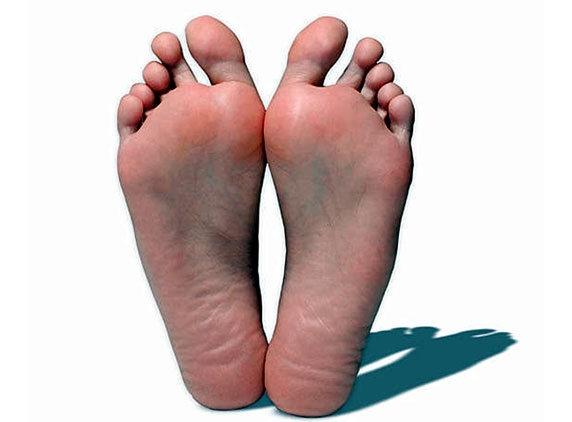 (Image source from: })
While most of us spend hours, months and years fretting over and even taking extensive care of our facial skin,  know that there are other ends of your body that warrants similar attention.  As ignored as they already are, your feet are one of the areas that you should never lose your focus on. Just like our facial skin, even our feet ages and gets afflicted with a wad of woes. We take a look at some of the most common foot woes and discover ways to deal with them.
Flat Feet
As we age, our feet tend to elongate and widen, blame it on the lowering arches of the feet. Often caused by tibialis posterior tendinopathy, a degeneration of tendon (fibrous tissue) that supports support the arches, flat feet is often deemed as a 'passive consequence' of osteoarthritis. Having flat feet can exert enormous strain on muscles and ligaments, which might hurt your feet while walking. If you have aches and pains because of flat feet, avoid going barefoot. Orthotics - inserts in your shoes - can help to stabilize the foot and prevent the changes that cause arches to collapse.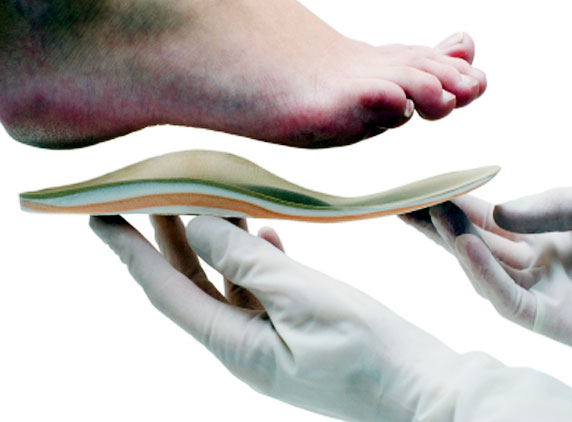 Cracked Heels
It's but normal for the skin to dry out with age, and that applies to your heel skin as well. The skin  around the heels is less supple, and so they are likely to crack deep, develop sore fissures and get infected unlike other areas.  Sajjad Rajpar, consultant dermatologist at the Queen Elizabeth Hospital, Birmingham, explains: 'The density of the grease-producing glands is at its lowest in the lower limbs, and it gets worse with age.' When moisturizing, don't neglect your feet. A heel balm containing lactic acid can help to exfoliate the top layers, while the urea in the cream will help to replenish moisture.
PAIN IN MID-FOOT 
One person in six over 50 will develop osteoarthritis in the middle part of the foot. The condition is characterized by inflammation around the joints, damage to cartilage and swelling, resulting in pain, stiffness and trouble moving, and sometimes bony bumps over the top of the foot.  Good trainer-type shoes will help to minimize stress to the feet, and losing weight can ease pressure on joints. 'If you have pain in the mid-foot or the arch, see a GP or podiatrist and don't be fobbed off.' 
(AW: Suchorita Choudhury)