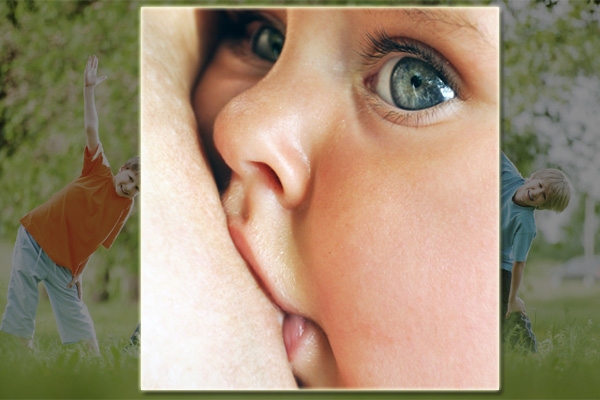 (Image source from: Longer time of Breast Feeding makes the baby Intelligent})
There are ample of benefits from the mother milk to the baby. The immunity power and mineral intake can be ensured with appropriate quantity of mother milk (breast feeding) at regular intervals. The recent report of a study gives additional boost to the cause of feeding babies by mothers. It says the intelligence levels of babies in their teenage and adulthood are in proportionate with the intake of mother milk during their childhood.
The longer time of breast feeding enables the child to improve thinking and reasoning ability in his/her adulthood. According to the lead author Dr Bernardo Lessa Horta from the Federal University of Pelotas in Brazil, prolonged breastfeeding increases the intelligence and inculcates good maturity for the individual and at societal level. Higher ability of understanding or grasping is coupled with the time they spent on consuming mothermilk in childhood.
Dr Bernardo Lessa Horta has followed the research group of almost 3500 newborns for 30 years, and done analysis of a data about 6000 infants born in Pelotas, Brazil in 1982 and their breast feeding information.
Participants were given an IQ test (Wechsler Adult Intelligence Scale, 3rd version) at the average age of 30 years old and information on educational achievement and income was also collected. As per their findings increased adult intelligence, longer schooling, and higher adult earnings at all levels are coupled with the time spent on breast feeding(up to 12 months).
According to Dr Horta, "The likely mechanism underlying the beneficial effects of breast milk on intelligence is the presence of long-chain saturated fatty acids (DHAs) found in breast milk, which are essential for brain development. Our finding that predominant breastfeeding is positively related to IQ in adulthood also suggests that the amount of milk consumed plays a role."
As per the study report published in The Lancet Global Health journal child will develop better health and mind from what he/she gets in their early life. And some other reports also said that the babies fed on mother milk will have higher level of social empathy and responsibility. The recent report also confirming the good qualities of persons are associated with the breast feeding in childhood. Hence, Breast feeding time defines the memory and IQ levels of the children in their future.
-Kannamsai