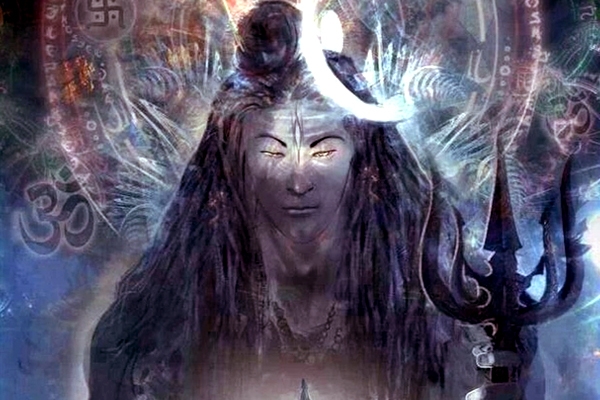 Maha Shivaratri is a Hindu festival celebrated annually in reverence of the God Shiva. It is believed to be the day Shiva saved the universe by drinking \\\"haalaahala\\\" the poison that emerged from the churning of the ocean (Samudra manthana). While most Indian festivals are celebrated during the day, Shivaratri is celebrated during the night by keeping a \\\"jaagaran\\\" - a nightlong vigil as its believed that Lord Shiva saved the universe from darkness and ignorance. Shivaratri is a great festival of convergence of Shiva and Shakti.

Chaturdashi tithi during Krishna Paksha in the month of Magha is known as Maha Shivaratri according to the South Indian calendar. According to North Indian calendar Masik Shivaratri in month of Phalguna is known as Maha Shivaratri.
The festival is principally celebrated by offerings of Bael leaves to Shiva, all-day fasting and an all-night-vigil (jagaran). All through the day, devotees chant \\\"Om Namah Shivaya\\\"
Mythology
\\\'Maha Shivaratri\\\' is associated with Shiva saving the Universe by drinking poison that came out of the samudra manthan. It is also associated with the marriage of Shiva and Shakti.

The legend of Samudra manthan says that, Shiva saved the world from the disastrous effects of a poison that emerged as a by product of the churning of the 'Kshir Sagar' (Samudra manthan), by consuming the whole of the poison. Shiva could arrest the poison in his throat by his Yogic powers and it didn\\\'t go down his throat. His neck turned blue due to the effect of the poison on his throat and henceforth he is also known as Neela Kantha or The Blue Throated or garala kantha.
Maha Shivrathri Vrat or fasting
One day before Shivaratri Vratam, most likely on Trayodashi, devotees have food only one time. On Shivaratri day, after finishing morning rituals devotees should take Sankalp to observe a full day fast on Shivaratri and to take food next day. During Sankalp devotees pledge for self-determination throughout the fasting period and seek blessing of Lord Shiva to finish the fast without any interference.

On Shivaratri day devotees should take a second bath in the evening before doing Shiva Puja or visiting temples. Shiva Puja should be done during the night and devotees should break the fast next day after taking bath. Devotees should break the fast between sunrise and before the end of Chaturdashi Tithi to get maximum benefit of the Vrat. Shivaratri puja can be performed in one time or four times during the night. The whole night duration can be divided into four to get four Prahar to perform Shiva Puja four times.

Shiva Purana says that, the Mahashivaratri worship must incorporate six items:

1. Bathing the Shiva Linga with water, milk and honey. Woodapple or bel leaves are added to, which represents the purification of the soul

2. Vermilion paste is applied to the Shiva Linga after bathing it. This represents virtue

3. Offering of fruits, which is conducive to longevity and gratification of desires;

4. Burning incense, yielding wealth

5. The lighting of the lamp which is conducive to the attainment of knowledge

6. Betel leaves marking satisfaction with worldly pleasures

By Premji