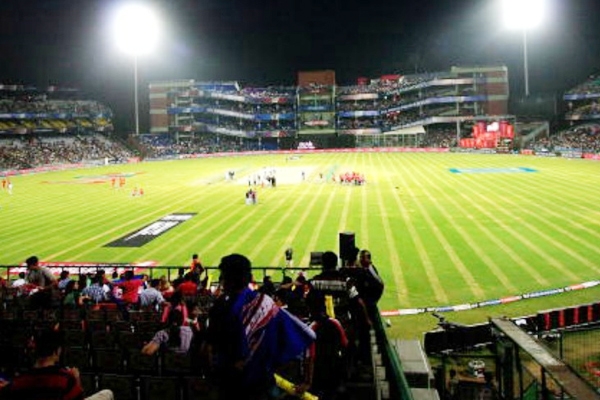 (Image source from: India-Sri Lanka T20 I fixture in Delhi is doubtful})
The Delhi and District Cricket Association (DDCA) may not host the India-Sri Lanka T20 I fixture on 12 February 2016 at the Feroz Shah Kotla. This is because the association is not left with much time to meet the BCCI-set deadline. As per the BCCI secretary Anurag Thakur's deadline, the association has less than 24 hours in hand, yet plenty of permissions are left.
DDCA treasurer Ravinder Manchanda said, "We got a mail from Anurag Thakur today (Wednesday) that we need to submit all the permissions by 5 pm on Thursday otherwise the match would move."
"We were going to move Court but the documents were not ready yet. If all goes fine, we will move court Thursday," says Manchanda.
As of now, DDCA is has to get to hold any permission/clearance and the South Delhi Municipal Corporation (SDMC) hurdle is still there. Thus, the international fixture is likely to move to one of the three venues, which are short listed. They include Ranchi, Uttar Pradesh or Hyderabad.
 "We know it will take time to get all these clearances but even if we get from one of the departments we can request the board that we are looking for a one-time solution and that's why it's taking time. We are also moving Court for the same and are in regular touch with all departments for the same. Even if we get one of the clearances, we would try to convince the board," says Manchanda.
-Sumana