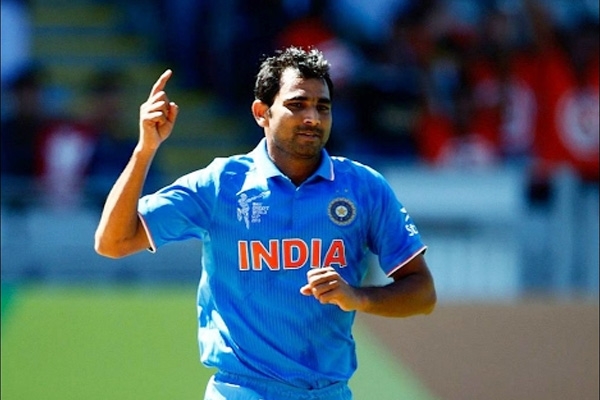 Indian Fast bowler Mohammad Shami opened up on recent Pulwama terror attack which killed 40 Central Reserve Police Force Jawans on February 14.
Indian pacer said we should never forget the sacrifices of the brave soldiers who laid down their lives for the country.
In an interview to the India Today news channel Shami said, "We should never forget Pulwama. We should never forget the martyrdom of our brave soldiers who laid down their lives for the country, and for us."
Mohammed Shami has already contributed an amount of Rs 5 lakh to the CRPF Wives Welfare Association.
"I am indebted to make a contribution for families of our martyrs. In my view, every Indian should come forward in support of our forces right now. They sacrifice their life for us and we should not even think twice to help them."
The 28-year-old fast bowler said like any other Indian he is ready to fight for our country.
"I am filled with anger and these attacks have shaken my heart. I don't think there will be anyone in our country who isn't feeling the same. My thoughts are with the families of our soldiers. I am ready to fight for my country, for our family. No Indian can dare to say no. I am ready to face any eventuality."
On recent social media outrage about India should boycott the match against Pakistan in the upcoming world cup in England he said that decision should be left to government alone.
He said, "I believe that the Government should take this decision. I am sure whatever they will decide, we will abide by it."
"I am of the opinion though that, if we win the forthcoming series against Australia at home, it should be dedicated to these martyrs. I personally want to win this for them," said Shami.
-Sai Kumar