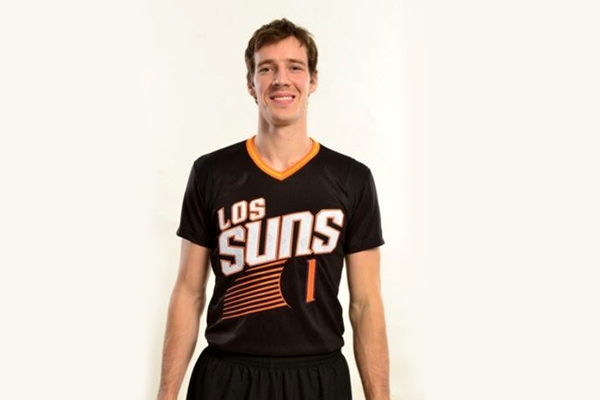 (Image source from: Phoenix Suns to wear special jerseys thrice in March})
Phoenix Suns is one of the six teams that has been chosed by NBA to wear special jerseys during the league's eighth annual Latin Nights games. The NBA made its announcement in a statement that the league released on Thursday.
The "Los Suns" jerseys will be worn by Phoenix Suns on Thursday, March 6 during their at home game against Oklahoma City. Suns will again wear their special jersey by Monday, March 10 while playing against the Clippers. And the third time on Wednesday, March 19 during its game against Orlando.  
Other teams who would be wearing a special jersey during the league's eighth annual Latin Nights games are the San Antonio Spurs (Los Spurs), New York Knicks (Nueva York), Miami Heat (El Heat), Chicago Bulls (Los Bulls) and Los Angeles Lakers (Los Lakers).
The participating teams would be wearing the special jerseys in support of the ongoing commitment of NBA to celebrate diversity as an integral part of the game.
(Picture Source: azcentral.com)
(AW: Pratima Tigga)