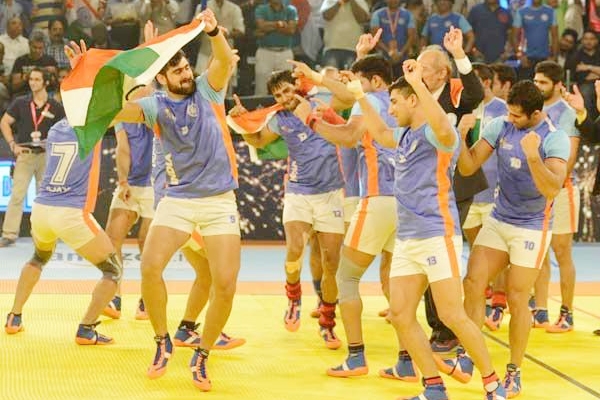 Team India bagged the Kabaddi World Cup 2016 after beating Iran in the final. This was India's third straight triumph in the tournament, with Iran finishing runners-up on each occasion.
The match had all the ingredients of being a worthy final, with India eventually winning the trophy 38-29.  Ajay Thakur masterminded a memorable triumph against a spirited Iran with a terrific exhibition of raiding in the 2016 Kabaddi World Cup final at the Arena by TransStadia.
Outwitted in the first half by rival skipper Meraj Sheykh's versatile display he fetched points by kicking with his right leg and stretching his right hand at the opponent and down 13-18 at half time, India took charge of the final in the second half with Thakur's sleek raiding skills earning super raid points.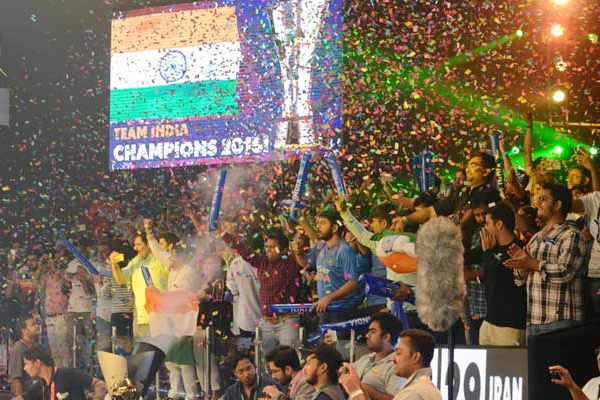 Once Thakur won a hand-touch point against Sheykh, India look the lead for the second time in the match and then proceeded to dominate and win 38-29.
It was a third clash between India and Iran in a World Cup final the previous two were held in 2004 and 2007 in Mumbai, and on both occasions, India triumphed.
India took the field with Anup Kumar, Thakur, Manjit Chillar, Pardeep Narwal, Surjeet, Surender Nada and Sandeep Narwal. After two empty raids from either side, Sandeep Narwal won the home side the first point with a hand touch.
Thakur made it 2-0, but very soon Iran showed its class by cleverly playing lobby to earn two bonus points and also a raid point when Meraj won a team review for a hand touch on Sandeep Narwal.
The result: India 38 (Ajay Thakur 12, Nitin Tomar 6) bt Iran 29 (Meraj Sheykh 7).
Also Read: Kabaddi World Cup: India thrash Thailand, to face Iran in final
Nandini