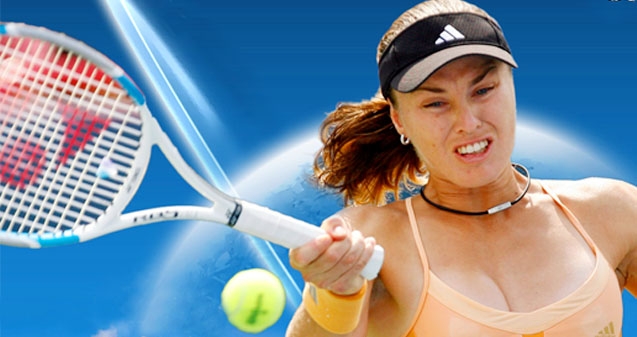 (Image source from: Martina Hingis to make her second comeback })
One time tennis champion and world's numero uno tennis player Martina Hingis is all set to make a smashing comeback with doubles, 6 years after she announced her second retirement.
The 32-year-old Swiss player, who has five Grad Slam singles and nine double titles to her name, will make her comeback at the Southern California Open in Carlsbad, to be held from July 27 to August 4.
She will team up with her former doubles partner Slovak champ Daniela Hantuchova for the match.
"I am very much looking forward to making a return to competitive play at the Southern California Open," Hingis said.
"I remember winning the singles and doubles here in 1997 and winning the singles again in 1999.I feel in good shape at the moment after playing World Team Tennis. My competitive spirit is still very much alive and I love being out on court," she further added.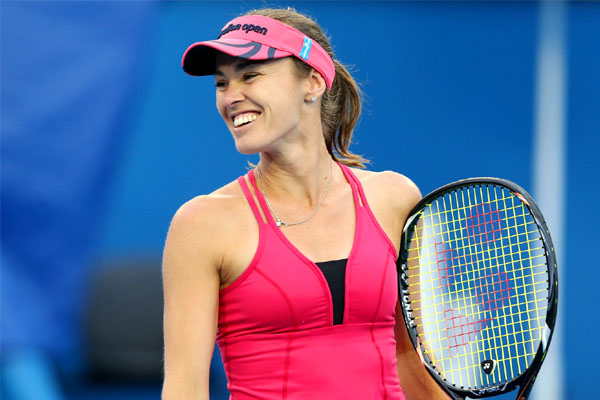 Hingis announced her retirement, for the second time, in 2007, after being tested positive for substance abuse - benzoylecgonine, a metabolite of cocaine - during her third round loss at Wimbledon that year.
The player was banned for two years by the International Tennis Federation following the drug test result.
Her second comeback comes hot on the heels of being inducted into the Tennis Hall of Fame.
Image: Huffington Post
AW: Suchorita Dutta