Krishnashtami Movie Review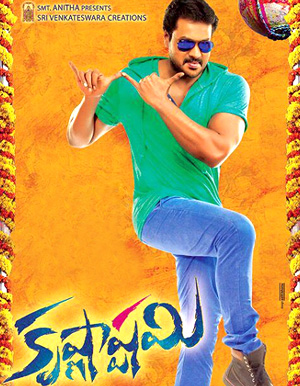 Rating:

Director:

Vasu Varma

Cast:

Sunil, Nikki Galrani, Dimple Chopade, Brahmanandam

Banner:

Sri Venkateswara Creations

Producer:

Dil Raju

Music:

Dinesh

Release Dt :

Feb, 19 2016
Story
Krishna Vara Prasad (Sunil) moves to USA during his childhood days due to some unusual situations that happen in his town. He will be restricted to stay there by his parents after which he returns back to India without their notice. He falls in love with Pallavi (Nikki Garlani) during his journey after which he gets attacked by some goons after returning to India. During this process he meets Ajay Kumar (Ajay) who handles over the responsibility of his son. The rest of the movie is about the mystery behind the attack and how he meets his family crossing all the barriers. Watch Krishnastami to know about the rest. 
Analysis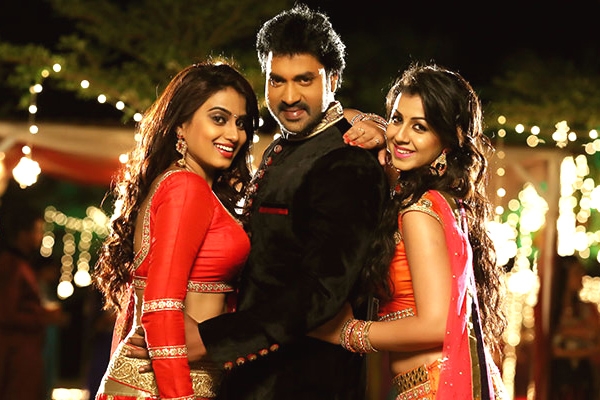 The first half of Krishnastami has been quite outdated as the entertainment and the narration have been disappointing. The songs have been misplaced but they have been shot in beautiful locales. The basic plot has been deviated for the most of the time taking the entertainment as the major base. The pre interval episodes have been shot well which make the film racy. The interval scenes have been shot impressive and the first half of Krishnastami ends up decent.
The second half of Krishnastami has loads of emotional episodes and the film has been carried well for some time but the unusual comedy tracks spoil the flow of the film. The songs in the second half have been shot well and they have been placed well. The climax has been shot well and on the whole the second half has been decent with some flaws.
Performance
Sunil delivered out his best for the movie. He has been electrifying with his dance movements throughout the movie and he performed well during the emotional episodes. Nikki Garlani has been assigned a decent role which had enough scope to perform and she has been impressive throughout the film. Dimple Chopade has been entertaining in her crisp role. Brahmanandam and Sapthagiri came out with their best performances. Ashutosh Rana has been energetic and ruggish with his role. Mukesh Rushi did a completely different role as a struggling father in the film. All the other actors came out with their best roles.
The story of Krishnastami has been decent and interesting. The complete plot has been narrated without any confusion. The screenplay has been completely outdated and the dialogues have been ok. The music and the background score helped the film and the cinematography has been decent and apt. The production values have been grand enough and Vasu Varma comes out with an outdated narration which makes the film end up as an average fair.
Final Word
Krishnastami fails to entertain the audience because of the outdated narration and uninteresting screenplay. Sunil has been decent throughout the movie which alone can't save the film.
Stills from this movie
Videos & Trailers