Padesave Movie Review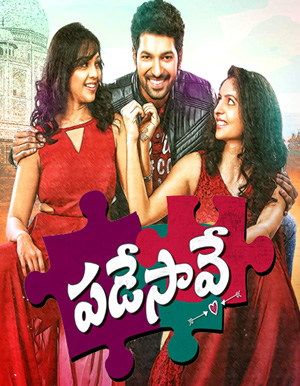 Rating:

Director:

Chunia

Cast:

Karthik Raju, Nithya Shetty

Banner:

Ayaan Creations

Producer:

Sabiha Sultana

Music:

Anup Rubens

Release Dt :

Feb, 26 2016
Story
Karthik (Karthik Raj) and Niharika (Nithya Shetty) are childhood friends who are very close to each other. They spend some good times together and during this process, Niharika falls in love with Karthik. Twist in the tale arises when Karthik falls in love with Niharika's best friend Swathi (Jaheeda Shyam) who comes back after finishing her studies. As time passes by, a huge confusion makes Niharika believe that Karthik is also in love with her.What will Karthik do now? How will the triangular love story end? Watch Padesave to know about the rest.
Analysis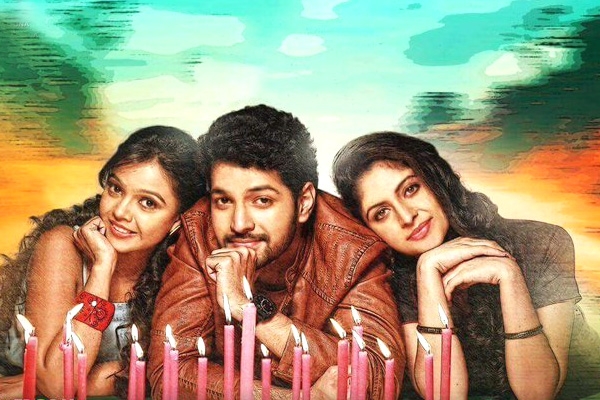 The biggest drawback for this rom-com is the boring storyline. Stories like these are decades old and this one is no different. Although some scenes are entertaining, the crux of the story is quite boring.
After a promising first half, the movie takes a straight dive and fails to pick up for the rest of the movie. It is hard to connect to the proceedings as they bore the audience by the time the movie heads towards climax. The climax also leaves a lot to be desired. A tighter screenplay and entertainment in the second half would have made the movie much better.
Performance
Karthik Raj is okay in looks and manages to hold on to his role well. Nithya Shetty is below average in looks but did a decent job acting wise. The little jolts in the love story successfully keep the proceedings interesting to an extent. Vishwa Raj as hero's friend takes the icing on the cake. He is at ease with comedy and his expressions are spot on for the situations. All the other actors have been decent.
Production values are striking and overall visuals bring value to the flick. Editing is sub-par. The background score is fine in certain places but songs are crummy. Cinematography is pretty good for a low budget flick and dialogues are ok to an extent. The songs are a big minus point and come as sudden speed breakers. Raasi is seen on the screen after a long time but she looks awkward and her role is half-baked. Ali and Vinayakudu are also wasted in meaningless roles.
Final Word
Padesave lacks interest in every department because of the boring concept and outdated narration.
Stills from this movie
Videos & Trailers