Touch Chesi Chudu Movie Review, Rating, Story, Cast and Crew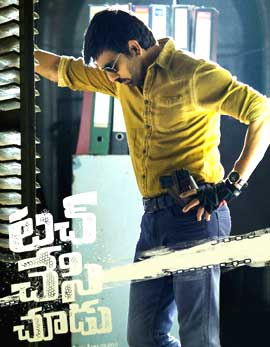 Rating:

Director:

Vikram Sirikonda

Cast:

Ravi Teja, Raashi Khanna, Seerat Kapoor, Freddy Daruwala

Banner:

Sri Lakshmi Narasimha Productions

Producer:

Nallamalupu Bujji, Vallabhaneni Vamshi Mohan

Music:

JAM8

Release Dt :

Feb, 02 2018
Story
Touch Chesi Chudu is the story of Karthikeya(Ravi Teja) who loves his family and keeps them his first priority. He falls in love with Pushpa (Rashi Khanna) and when things are extremely smooth, he meets a deadly don Irfaan. The rest of Touch Chesi Chudu is all about the dreaded past between Karthikeya and Irfaan, all about the real story and what happens next. Watch Touch Chesi Chudu to know about the complete story.
Analysis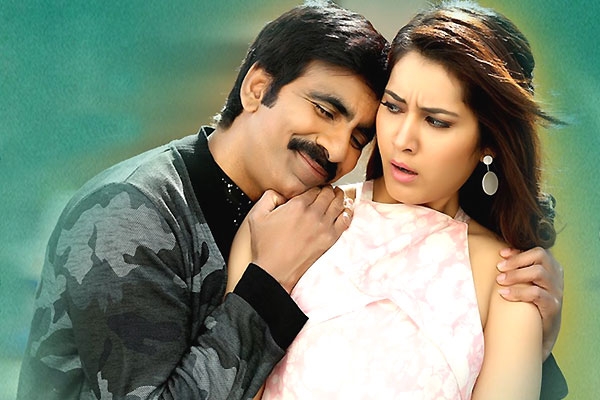 The first and the biggest disappointment with Touch Chesi Chudu is that the film offers nothing new in terms of script and the screenplay. The first half has been laced with decent family emotions and entertainment. The songs miss the melody though some of them have been shot well. The interval episodes look decent and the first half of Touch Chesi Chudu looks impressive.
The second half of Touch Chesi Chudu falls flat with no interesting stuff. Ravi Teja tops the show with his energetic performance but that alone could not save the film. Though the flashback episodes have been well narrated, the film looks dragged and boring as it nears completion. On the whole, the second half of Touch Chesi Chudu fails to stand up and falls flat.
Performance
Ravi Teja looks extremely energetic and powerful in the role as a fearless cop in the film. He carried the film on his shoulders and suited the role well. Rashi Khanna has been a treat to be watched and performed well. She has been gorgeous and all the other actors delivered out well for the film. The supporting cast have been decent and Seerat has been flawless.
The story of Touch Chesi Chudu looks outdated and predictable completely. The screenplay looks clumsy and has nothing interesting. The dialogues look decent and the songs fail to impress the audience. The cinematography has been decent and the production values have been just average. Debutant Vikram fails to top the spot with his directorial abilities.
Final Word
Touch Chesi Chudu is one boring, routine and predictable action cop drama which can be given a skip. Ravi Teja looks extremely energetic in this boring feast.
Stills from this movie
Videos & Trailers