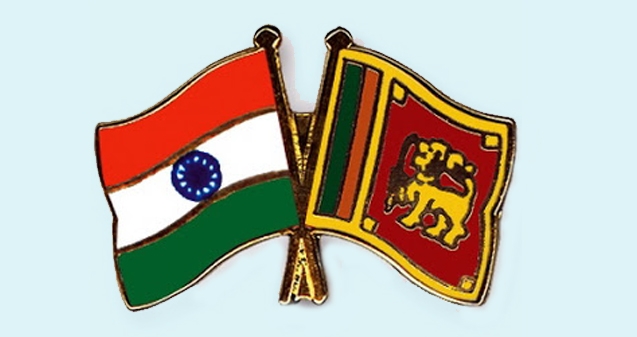 (Image source from: India beats Sri Lanka – to play again in the finals})
India beat Sri Lanka by a whopping 81 runs Duckworth Lewis method to reach the finals of the on going Tri-Nation Series 2013 at the Queen's Park Oval on Tuesday. With this victory, India established its stronghold over the series as the numero uno team.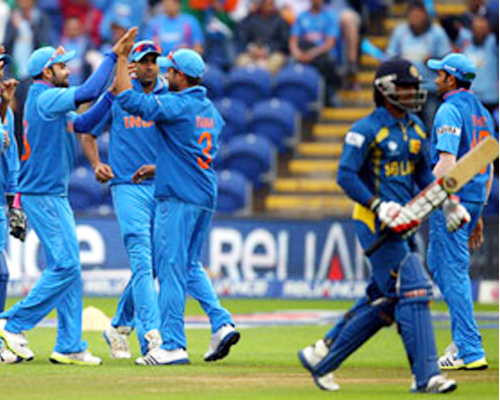 Pacer Bhuvneshwar Kumar and opening batsman Rohit Sharma were instrumental in driving India to victory in this key match that was marred by rain in between.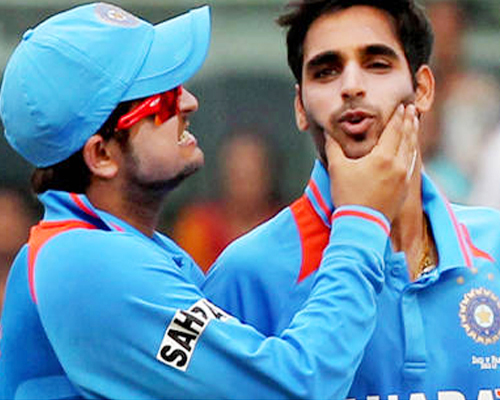 With this victory, India not only galloped to the finals, but also earned 10 brownie points, racing off to the top slot, followed by Sri Lanka and West Indies in tow.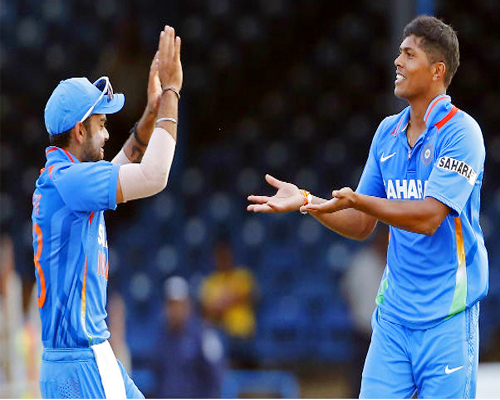 India will play Sri Lanka again in the final match of the Tri-Nation Series in West Indies.
Skipper Mahindra Singh Dhoni, who had to opt out of the series owing to a hamstring injury, will likely lead Team India in the final match.
AW: Suchorita Dutta