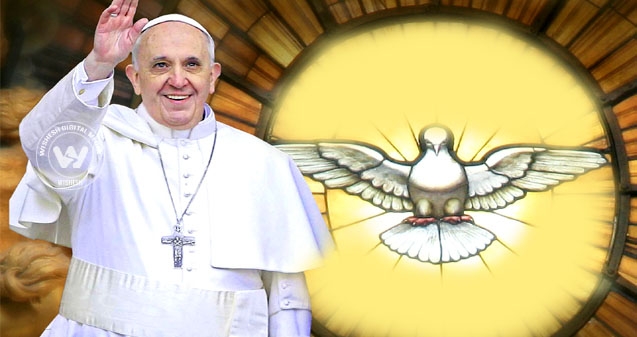 (Image source from: Pope Francis hits a new chord with the youth})
Millions of followers, enthusiasts, and impertinent assembled on the sandy beaches of Copacabana in Rio de Janeiro to see and hear their new Catholic leader in white — Pope Francis, the new successor to Saint Peter. In what can be labeled as the biggest gathering of Catholic bishops in half a century, the mass in Copacabana Beach kicked off to a rapturous start.
In his week-long stay in Brazil, Pope Francis postulated a "revolutionary blueprint" for the Catholic Church worldwide.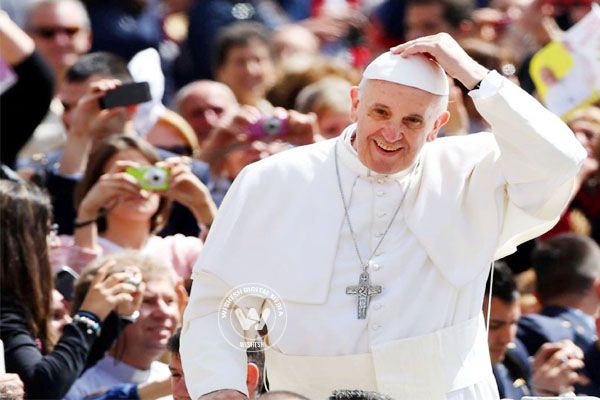 Talking in very simple and direct Spanish, the new Pope denounced the commonly held beliefs of modernity and progress.
Addressing a gathering of 30,000 young Argentine Catholics attending World Youth Day in Rio, Pope Francis urged the youth to "make a mess" in their benefices, to "stir things up", "to shake up the comfort, self-satisfaction and clericalism of a Church closed in upon itself." "Don't forget to disturb complacency, but please don't water down the faith!" Francis said.'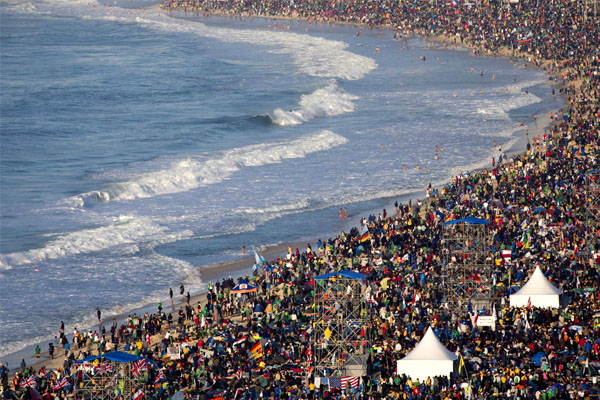 "The Church must be taken into the streets," he said in the cathedral of Rio. "If not, the Church becomes an NGO. And the Church cannot become an NGO."
The new Pope, who was disarmingly frank in his tone, suggested that the Catholic Church should slow its pace. In fact, he is the first ever Latin American pontiff  to strike "an unusual new tone at all levels of communication."
"People today are attracted by things that are faster and faster, rapid internet connections, speedy cars and planes, instant relationships," Pope Francis told.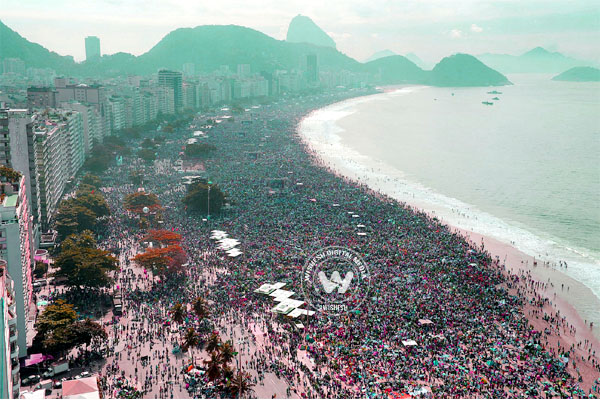 "At the same time, we see a desperate need for calmness, I would say even slowness. Is the Church still able to move slowly, to take the time to listen, to have the patience to mend and reassemble? Or is the Church itself caught up in the frantic pursuit of efficiency?"
Pope Francis plans to spend the whole of next month chalking down some radical changes for the future governance of Church worldwide. Does that mean big changes are due in sometime? Let's wait and watch.
AW: Suchorita Dutta