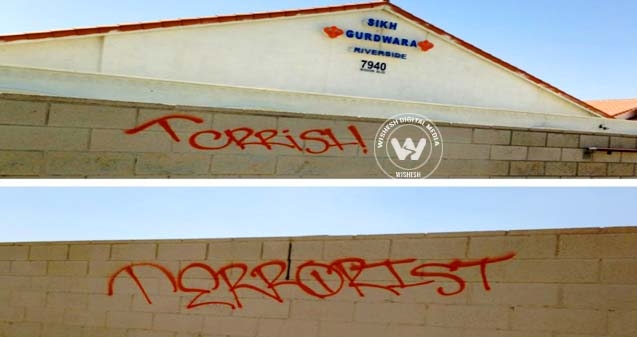 (Image source from: Another Gurdwara in the U.S. vandalized})
In yet another incident of hate crime reported in the U.S., the complex walls of a Sikh Gurdwara in Riverside in California was spray painted  in bold with the word 'TERRORIST!' across the complex.
The Sikh American Legal Defence and Education Fund (SALDEF) confirming the incident said that the act of vandalism took place sometime during the July 29/30 night.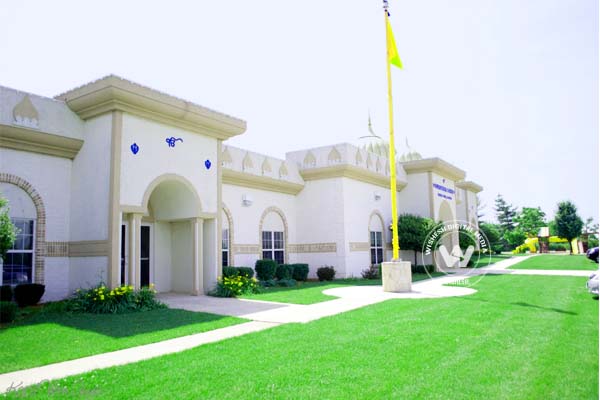 SALDEF has urged the Riverside County Sheriff Department, the Riverside Police Department, the FBI and Department of Justice to launch a probe into the incident and get the perpetrators nabbed.
Executive Director of SALDEF , Jasjit Singh said, "It is horrible to see an attack of hate on a place of worship as we reflect on the lives lost one year ago during the attack on the Oak Creek Gurdwara in Wisconsin where six Sikh worshippers were shot dead by a white supremacist gunman."
Requesting the local and federal law enforcement agencies to tag the incident as a hate crime, he commented: "Attacks and vandalism against any of the nation's houses of worship must be condemned by all Americans."
AW: Suchorita Dutta