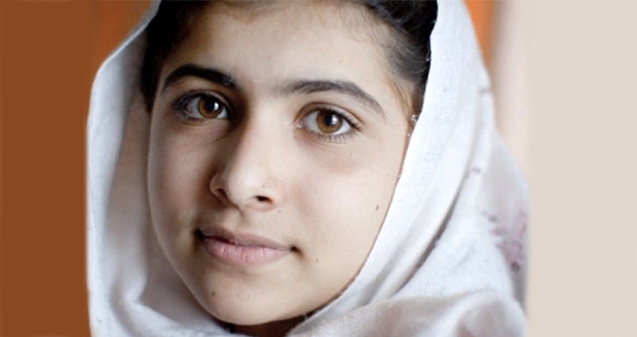 (Image source from: International Children's Peace Prize for Malala})
Teen Pakistani activist Malala Yousafzai who survived Taliban's assassination attempt last year will be honored with top Dutch children's honor for her activism.
The young activist was shot on the head by the Taliban for campaigning for girls' education in Pakistan.
Organizers, touting the young activist as "a brave and talented child who has demonstrated special dedication to children's rights" announced that the 16-year-old Malala will be honored with the International Children's Peace Prize next month in The Hague, Netherlands.
Malala was 15 years old when she and two of her friends were shot by Taliban on their way home from school in Pakistan's northwest Swat Valley. She survived and now stays in England.
Malala will be given the award on September 6 by Yemeni Nobel Peace Prize laureate Tawakkol Karman.
AW: Suchorita Dutta