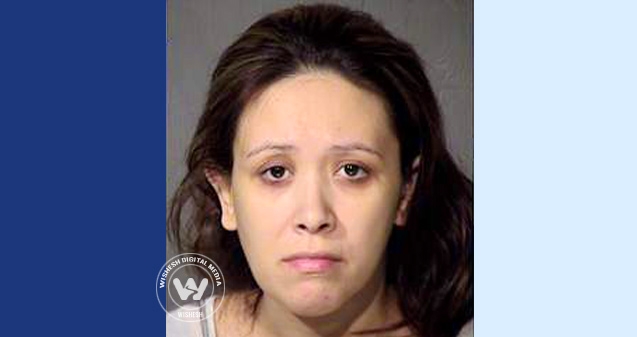 (Image source from: Police: Pregnant mother burns her toddler with hot meal)
Arizona is getting unsafe for kids with mothers and grandmothers handing out unthinkable treatment to their young ones.
The latest we hear is about an Avondale mother who has been booked for reportedly "burning her 3-year-old daughter with hot food."
Police have arrested the 35-year-old pregnant Katia Lieutaud after a case manager with Child Protective Services reported police about an anonymous call that reported the plight of the poor girl. When police raided the home, they were horrified to see the little girl's face full of burn scars.
The police report revealed that child "suffered second-degree burns and had scars and scabs on her face after not getting medical treatment."
Police say that the mother eventually admitted to getting so frustrated with little girl that she shoved hot food on her face out of sheer anger.
The pregnant woman  has been booked with child abuse and failure to report neglect. All six of her children have been put in foster care.
AW: Suchorita Dutta Choudhury