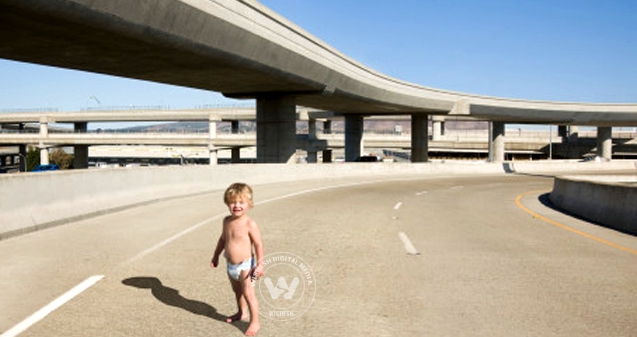 (Image source from: Two-year-old wandering tot reunited with family)
A wandering barefoot, diaper clad two-year-old was successfully reunited with his family on Sunday morning, hours after the officials launched a hunt to locate his parents.
"All's well that ends well," Surprise Police Lt. John Bacon said. "The child was safely reunited with his parents."
The authorities found the wandering toddler near 113th Avenue and Bell Road around 8 a.m. in the morning. The officials went knocking at several doors at a nearby apartment complex to locate the parents and finally discovered his mother in a nearby complex.
Tracie Gauthier was on her way to work when a woman came up to her with the boy in her arms. "He wasn't crying, he was just shivering. He was cold," Gauthier said.
It's not clear how long the boy was wandering on his own. She said that her son must have gotten out Sunday morning while everyone was sleeping.
Surprise police called in Child Protective Services as a precaution who are likely to investigate the incident further.
AW: Suchorita Dutta Choudhury