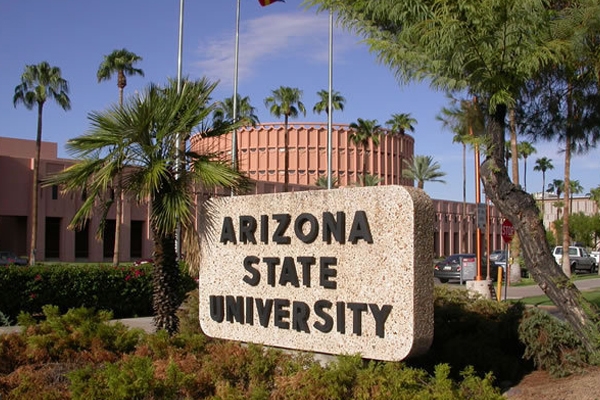 (Image source from: Arizona State University to open satellite campus downtown})
Mesa Mayor John Giles made a formal announcement regarding the plans of Arizona State University (ASU) to open a satellite campus downtown besides the four other big developments, while addressing to his State of the City at the Mesa Convention Center. Sparky was by his side. The Mesa Mayor thus announces the commitment of the Arizona State University to a downtown Mesa satellite campus.
Giles said at his packed 2016 State of the City address that, "(ASU and Mesa) are two things that were made for each other. When ASU comes to downtown, we're going to have 24/7 activity... which is exactly what we need."
ASU President Michael Crow said, "After years of discussions... we're committed to ASU having a physical presence and organizational presence and a creativity presence in downtown Mesa. The mayor has done a fantastic job of bringing us to the point where we can now say we're ready to move forward. ... We're all in."
However, the price tag and the potential scope of the satellite-campus plans are not determined yet. In late February, the City Council is likely to vote on a memorandum of understanding. This would determine a deadline for the next phase of talks between university officials and city regarding the academic offerings, the expansion's specific site and financing.
Meanwhile, few council members say that they are not convinced yet about the feasibility of the plan, especially in case the city is expected to foot the bill.
-Sumana