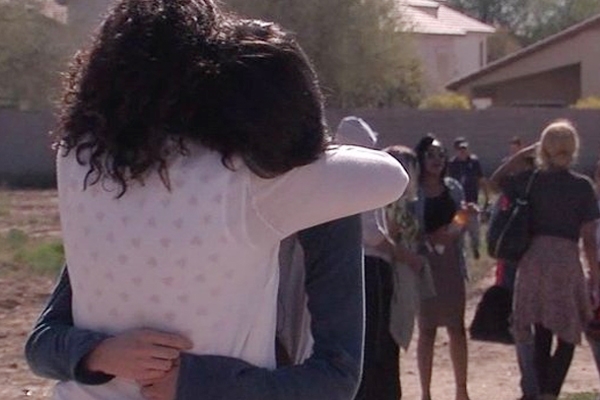 (Image source from: Two girls shot dead at Arizona High School})
Two teenage girls were shot dead in a high school in Arizona, on Friday. The investigation is going on, officers said that, they found some evidences at the shooting place, which has lead them to believe that, one girl took the life of the other girl and later shot herself.
The shooting  took place at the Independence High School in Glendale, which is around 12 miles outside of Phoenix. Both girls were shot  in an "isolated" area of the school campus.
According to the Glendale  police, they have recovered a suicide note from the scene of the shooting. The pair were student of the 10th-grade at Independence High School in the Phoenix suburb of Glendale.
Glendale  police said in a statement that, "information gathered by detectives reveals that the two girls were very close friends, appearing also to be in a relationship. The investigation has made the detectives to believe this incident as a murder-suicide."
Tracey Breeden, spokeswoman for the Glendale police, said that,  after the shooting, the school was placed on lockdown and they also closed the street in front of the campus.
Doug Ducey, the governor of the Arizona, said that, "our hearts remain with the students, educators and families of Independence High School and the entire Glendale community."
Nandini