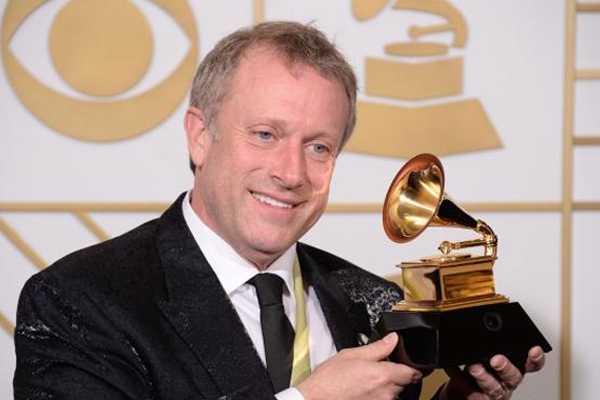 (Image source from: Phoenix conductor 'Charles Bruffy' wins third Grammy Award})
Phoenix Chorale conductor Charles Bruffy has won his third Grammy Award. Bruffy took the trophy for the best choral performance for a recording, marking the centennial of Rachmaninoff's "All-Night Vigil". The award was presented at the Grammys' afternoon "Premiere Ceremony" preceding the prime-time broadcast on Monday, Feb. 15, on CBS.
Bruffy's name was greeted by cheers from more than 40 singers. "We're here," Bruffy joked when he came to the podium, referring to several trophies that had been accepted "on behalf of" winners not attending the ceremony. "And boy, I didn't expect to be," he added, before reeling off a string of thank-yous that prompted the playoff music to rise before he was finished.
This win makes Bruffy three for three at the Grammys. He previously won in 2009, for the Phoenix Chorale's "Spotless Rose: Hymns to the Virgin Mary;" and in 2013, for the Kansas ensemble's "Life & Breath — Choral Works by René Clausen."
"It's not A-list or even B-list," longtime Phoenix Chorale member David Topping said before the ceremony. "We're not hobnobbing or rubbing elbows with the Kanyes and the Taylors, but we still do feel rather special and privileged, and it's exciting."
During his acceptance speech, Bruffy gave a shout-out to two of his fellow nominees who also hail from the American Southwest, Eric Holtan, music director of Tucson's True Concord Voices and Orchestra; and Craig Hella Johnson of Austin's Conspirare.
"I am very proud that three of the ensembles in the category are American and I think that that is a really nice representation of the amount and quality of singing that's going in our country, especially when you consider that the nominees come from all over the world," Bruffy said before the ceremony.
By Premji