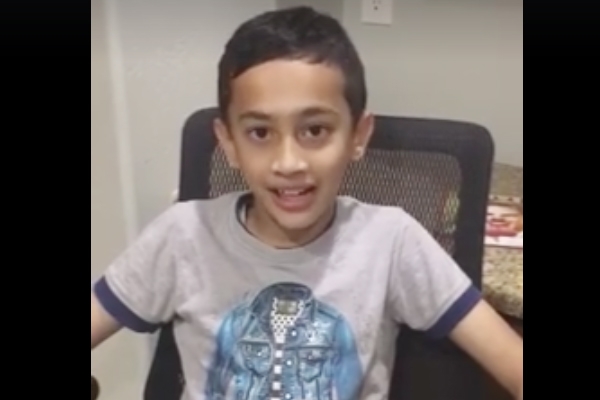 How many digits can you remember? Here is Aditya Maheswari S/O Vishal & Sapna Maheswari - a talented kid with extraordinary memory. Hardly in his childhood, he exhibits his talent that too in Mathematics. This little kid remembers and tells the value of pie upto 40 digits.
In the present days children have become more talented, due to the expose towards the modern technology. They are more attentive as well as inquisitive and does not accept till they are convinced.
Aditya Maheswari is gifted with powerful memory that can help him to climb the steps of knowledge and information. The Indian American kid is very much interested in Mathematics and that is what has excited him to remember the value of pie to a whooping 40 digits. The below video of Aditya in which he tells the value of pie is doing rounds in the social media.
Aditya's parents Vishal & Sapna Maheswari has nourished his talent by supporting him in his interested subject. Now that the kid has become a sensation in and around Arizona.
Talents of children are to be nourished instead of forcing parents prestige into them. Now-a-days parents are very much worried about the grade their children may get in the exams and this anxiety has put pressure on the children. This is not right, children should be given the freedom to pursue what they are interested of. This attitude can create more talented and enthusiastic children like Aditya Maheswari.
Congratulations to Sapnaji and Vishalji. Excellent brains Aditya!
By Premji