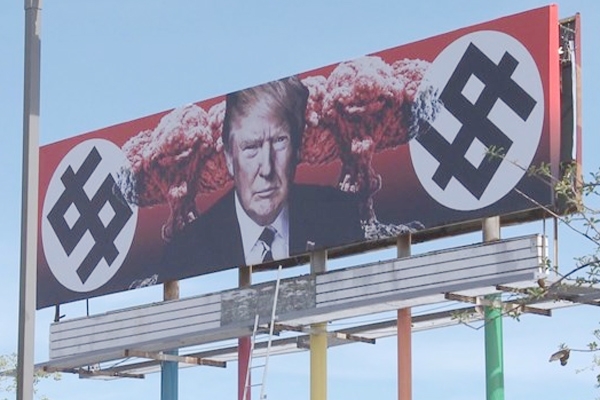 A billboard with an anti-Donald Trump message is stirring controversy in Phoenix.
The billboard is on Grand Avenue near Fillmore Street and is reportedly the work of an artist named Karen Fiorito.
Karen said that Limited Liability Corporation in Phoenix supported the art and gave her a platform to make a statement about Donald Trump.
"I got the opportunity to have a platform to say something, and I took that opportunity, and I take full responsibility for it," said Karen.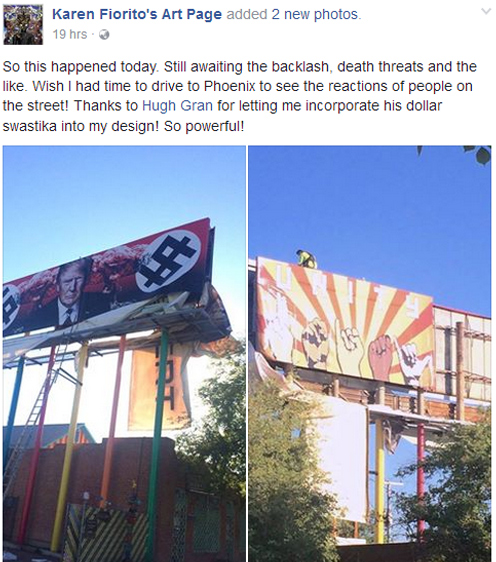 The billboard features President Trump, with mushroom clouds and dollar signs that resemble the swastika on each side.
According to the artist, the billboard says a lot, and people can interpret, whatever they want. People expressed mixed emotions about it, in the area.
"I think this is the greatest thing that I've seen in a long time," said Mike Bolenbach. "I think everything Donald Trump is doing is destroying America from the inside."
"Take it to your house!" said Jeff Whiteman. "I live right here, I have to wake up to this every day. Disrespectful."
Suspect identified involved in Phoenix Spree
AMandeep