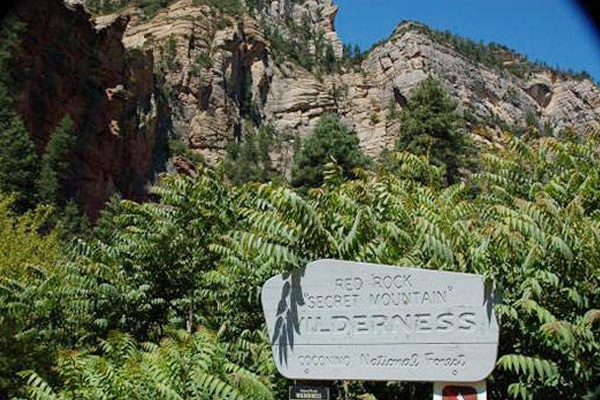 A former marijuana grow operation in Arizona has been cleaned up and restored to a wilderness area, seven years after it was discovered.
The Back Country Horsemen of Central Arizona along with Nonprofits Arizona Wilderness Coalition volunteered to get the site near Sedona cleaned up.
Agents of Law and enforcement found that the illegal marijuana grows tucked away from tails and roads in the Red.
The Marijuana was found at the Rock-Secret Mountain Wilderness in 2010. The Forest Service said that their officers removed the illegal cannabis and other small items, but they left the wooden shack, rolls of fencing and barbed wire, plastic growing trays and a Red Rock Ranger Districts, wilderness coordinator Danielle Boulais said that the Forest Serive did not have the resources to clean the area up and restore it. The items remained there, until fifteen volunteers showed up in February.
Brain Stultz, wilderness stewardship coordinator for the Arizona Wilderness Coalition, said that the volunteers used sledgehammers to break up the concrete dam, sawed rebar and cut up rolls of metal fencing. They also picked up nails and pieces of plastic.
All the trash, nails, concrete and fencing were thrown out of the canyon by three pack animals, which were brought in by the Back Country Horsemen. As Motorized vehicles and equipment are not allowed in the wilderness area.
They removed 1,500 pounds of concrete and nearly 300 pounds of wire, Stultz said.
The volunteers from nonprofit, dispersed rocks, branches and dead plants in order to cover up the dam and the trail volunteers wore through the brush
Anti-Donald Trump billboard stirs controversy in Phoenix
AMandeep