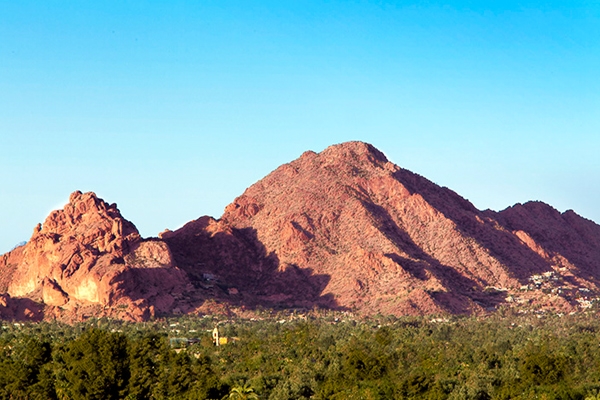 A hiker was rescued by the Phoenix Fire Department after he fell 100 feet down at Camelback Mountain.
The fire department received a report on Sunday afternoon, after a 14-year-old girl claimed that her brother was in need of assistance.
According to a spokesperson of the fire department, an 18-year-old man fell and suffered severe injuries.
At the time of the incident the man was hiking off the trail with his sister, officials said. The area, where they were hiking is referred as the "suicide trail" and is typically from where the base jumpers jump.
The man fell in an extremely remote area to access.  The technical rescue team had to combine three rescue techniques to get him out, which was very rare, said Captain Rob McDade with Phoenix fire.
"He was in an area where the helicopter could not get directly above him because of the canyon wall," McDade said. "It was in a steep terrain so we used ropes to get him out of the area. We used the actual stokes basket to remove him to an area where we could actually get a long line up."
Miguel Lopez, who is a hiker, said that he saw the victim fall.
"It's terrifying — especially because I hike pretty avidly myself," Lopez said. "I heard a scream. I assumed it was just kids playing on the mountain."
It took about half an hour for the Phoenix Fire Department to get the injured victim off the mountain. Nearly 40 crew members with the technical rescue made the rescue possible.
No additional information has been released at this time.
Little girl narrowly escapes from being shot
AMandeep