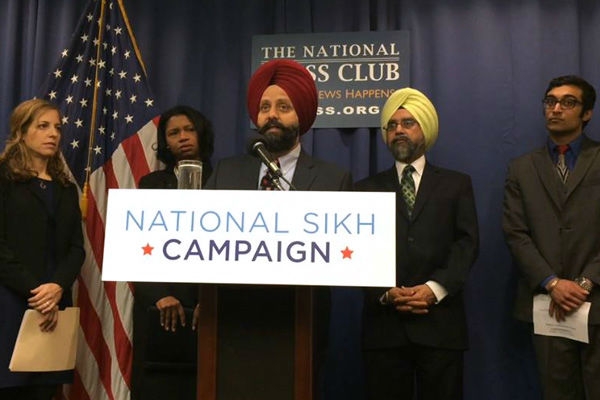 A Sikh advocacy group in the Untied states have announced a community outreach program. The program encourages Gurudwaras across the nation to host 'Sikh Open House' to inform everyone about the Sikh religion and their contributions.
The National Sikh Campaign this week announced the National Month of Community Outreach. it is a part of its ongoing awareness campaign called 'We Are Sikhs'.
The effort of the campaign is aimed at improving awareness about their religion and Sikh-American throughout the nation, especially in the immediate neighborhoods where Sikhs live and worship.
"We Are Sikhs" program will continue till June 25.
The co-founder and senior adviser at National Sikh Campaign, Rajwant Singh said: "The Month of Community Outreach is being launched to get the maximum exposure to the Sikh community at the local level in combination with the national campaign."
The 'We Are Sikhs' campaign has been running ads on television and social media. "There is already a positive response from Americans from across the nation and this grassroots outreach initiative will strengthen bonds at the local level with our neighbors," he said.
The executive director of the campaign, Gurwin Singh said that by inviting stakeholders and members of all faiths to Gurudwaras, they hope to create a better understanding of the values that united everyone as Americans.
Jasvir Kaur, NSC's team member in Chicago said: "Sikh Americans are pillars of their communities in every corner of the nation. They run local businesses, serve on their local Parent Teacher Associations and lead Boy Scout Troops, for example. Sikhs believe deeply in the freedom to pursue one's own success through hard work and serving their communities - ideals fundamental to the American Dream."
Sikh community demands distinct religious category
AMandeep