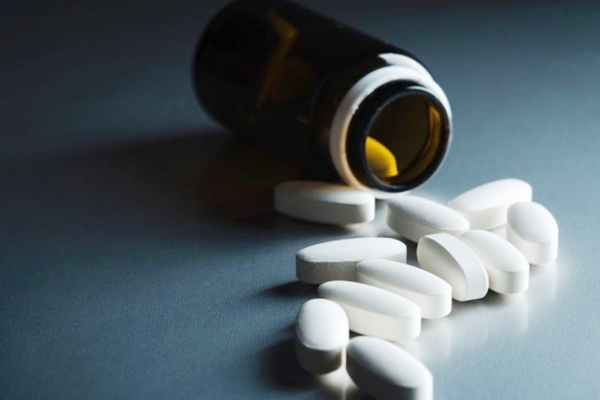 Arizona is going through the worse opioid crisis in the recent years, as at least 191 opioid overdose cases were recorded between June 15-22, among which 15 died, the state Department of Health Services said on Monday.
The opioid overdose in the state has drawn national attention last year.
The drug outbreak has promoted the Arizona and national public-health response, with measures to raise awareness about the dangers of over-prescribing pain pills and to make the overdose rescue medication naloxone more widely available.
Earlier this month Governor Dough Ducey issued an executive order on June 13 requiring the Arizona Department of Health Services to present opioid-related statistics each week.
The health department reports show that there were at least 18 babies with drug related withdrawal symptoms last week.
The report showed that 62% of overdoses cases were male and the age group between 35-44 were the one most affected, with nearly 40 cases.
In Maricopa County alone there were 106 overdoses last week and 50 in Pima County.
In 2016, at least 790 died due to opioid overdoses related issues, the highest in a year in the history of Arizona.
With 15 deaths last week, opioid overdose deaths are predicted to be on par with 2016's total, state health officials said.
"We will be using this data to see where we can intervene and prevent future overdoses and deaths," said Dr. Cara Christ, ADHS director.
Dr. Christ said that 'naloxone' is an antidote that can reverse the effects of an opioid overdose, can be obtained in pharmacies without a prescription.
The health department said that at least 102 naloxone doses were administered outside of the hospital by emergency medical services, law enforcement last week.
Another 51 naloxone doses were dispensed to the public by pharmacies.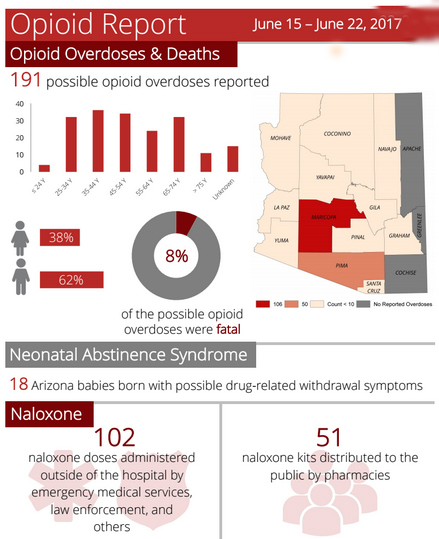 AMandeep