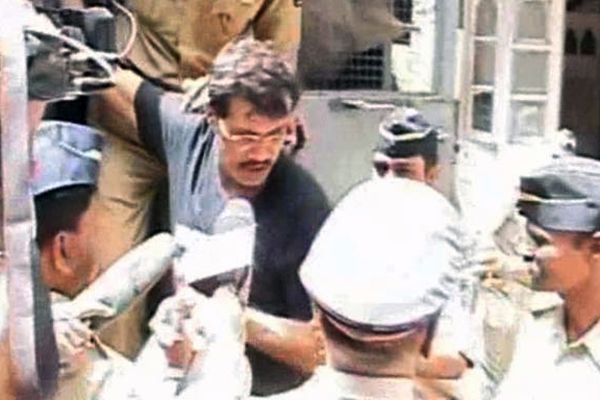 Mumbai 93' serial blasts case convict, Mustafa Dossa died of cardiac arrest in Mumbai's city hospital today, weeks after a special court found him guilty of transporting arms to Mumbai for the blasts.
The serial blasts resulted in killing more than 200 people. Earlier this morning, Dossa was initially admitted to the Arthur jail's hospital ward after he complained of chest pain and uncontrolled hypertension. He was later shifted to the JJ Hospital.
He was one of the six convicts, including gangster Abu Salem to be found guilty by a special court on June 16 for the March 12, 1993, blasts.
Just a day before he died in hospital, the CBI requested the special court to punish Dossa with capital punishment, arguing that his crime related to the blast was "more severe" than that of hanged convict Yakub Memon.
Dossa was one of the main minds behind the terror attack and his contribution to the crime was the highest, the agency said.
Prosecutors argued in the court that Dossa was the mastermind behind importing explosives in India and sending men to Pakistan for terror training.
This month's special court hearing was the second leg of the trail in the serial blast case that involved seven accused by a special Terrorist and Disruptive Activities (Prevention) Act or TADA court in Mumbai.
The TADA court convicted 6 accused and acquitted one.
In the first part of the trail that ended about 10 years ago in 2007, the court had convicted 100 people. In 2015, Yakub Memon was hanged in connection with the same case.
AMandeep