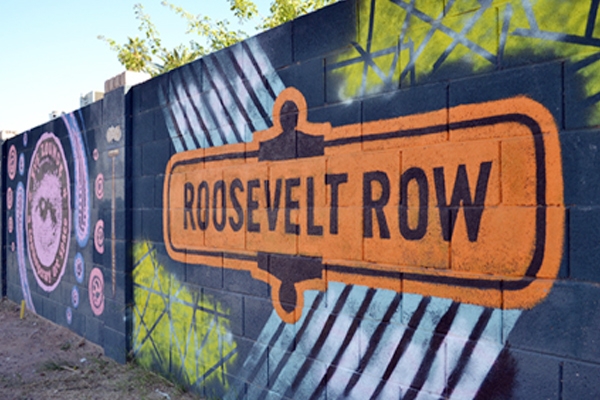 Phoenix's effort to create a special district to beautify and brand Roosevelt Row that was blocked last year by the state Legislature has focused on one question in Maricopa County Superior Court, What counts as a map?
The answer will help to decide whether a new law forces a do-over of the downtown district that would tax property owners in the rapidly developing collection of local shops, restaurants and galleries.
Creating the Roosevelt Row district as originally proposed, would be difficult, if not impossible, under the changed rules. Kiley took the issue under advisement and said that he would rule as soon as possible.
Phoenix has approved early steps to form a business-improvement district that would collect taxes from landowners, between roughly Moreland and Fillmore streets on the north and south, and Seventh Street to Seventh Avenue on the east and west, to fund services like beautification and event management.
Some property owners has led the creation of the proposal and said that they are willing to pay the extra money to guide the area's future. Opponents said that they didn't get a fair say in the process and sought help from the Legislature.
The resulting law requires support from the property owners, instead of the previous system based on the absence of opposition. A retroactivity clause applies to the districts that hadn't approved a boundary map by Jan. 1, 2016,  the primary issue in dispute.
Phoenix approved a map by that point, Colin Campbell, an attorney representing the city, argued. But Rusty Crandell, representing the state, said the law clearly applies to the Roosevelt Row district.
By Premji