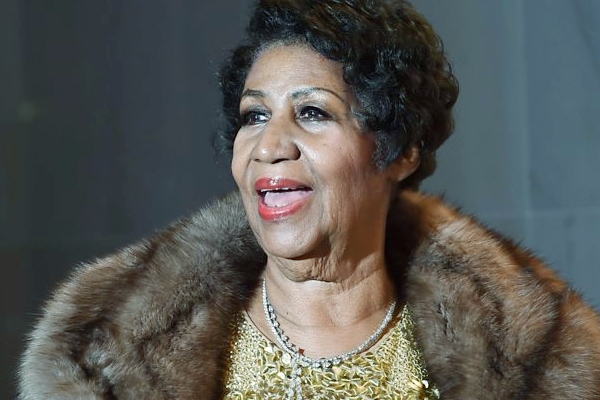 (Image source from: www.bbc.com)
Legendary singer Aretha Franklin, who got the epithet 'Queen of Soul', died in Detroit on Thursday after battling earnest health conditions. She was 76.
At her Detroit residence, a 17-time Grammy Award-winner, died at 9:50 a.m., surrounded by friends and family, according to a statement on behalf of Franklin's family from her longtime publicist Gwendolyn Quinn, reported CNN.
The "official cause of death was due to advance pancreatic cancer of the neuroendocrine type", the family statement said.
Franklin was diagnosed with cancer in the year 2010. In November, she delivered her last performance at the Elton John AIDS Foundation party in New York.
"In one of the darkest moments of our lives, we are not able to find the appropriate words to express the pain in our heart. We have lost the matriarch and rock of our family. The love she had for her children, grandchildren, nieces, nephews, and cousins knew no bounds," Franklin's family said.
"We have been deeply touched by the incredible outpouring of love and support we have received from close friends, supporters, and fans all around the world. Thank you for your compassion and prayers. We have felt your love for Aretha and it brings us comfort to know that her legacy will live on. As we grieve, we ask that you respect our privacy during this difficult time."
Funeral arrangements will be announced in the coming days, the statement said, according to CNN.
The singer had been reported to be in failing health for years and appeared frail in recent photos.
According to Rolling Stone, in February 2017, Franklin proclaimed she would stop touring, but she continued to book concerts. A pair of performances were canceled by her, including at the New Orleans Jazz Fest, on doctor's orders.
The singer's concluding public performance was earlier this November, when she sang at an Elton John AIDS Foundation gala in New York.
Her introductory album was in the year 1956 - "Songs of Faith," - which was her first album scoring regional hits with two gospel songs and once in a while touring with The Soul Stirrers, whose star was Sam Cooke.
By Sowmya Sangam