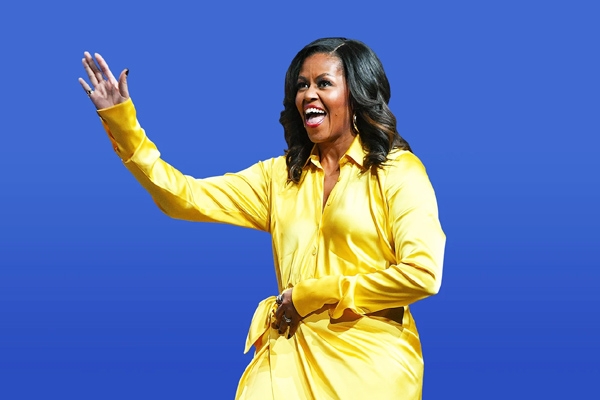 (Image source from: Fivethirtyeight.com)
Former first lady Michelle Obama has dethroned Hillary Clinton as the most admired woman in the country, almost after 17 years.
According to a Gallup poll, her husband and former president Barack Obama was named the most admired man for an 11th year in a row.
Michelle Obama who is currently touring the country promoting her memoir, Becoming, has been in the limelight as the sales of her book pick up.
President Donald Trump finished second in the poll for the fourth year in a row.
Gallup has carried out the annual poll every year since 1946 with the exception of 1976.
15 percent of the 1,025 Americans polled said the woman they admire most is Michelle Obama.
Talk show host Oprah Winfrey was second with five percent followed by Hillary Clinton and First Lady Melania Trump with four percent.
Hillary Clinton, the 2016 Democratic presidential nominee and a former United States senator and secretary of state, has topped the list 22 times including the past 17 years in a row.
19 percent of those polled said Barack Obama was the man they admired most.
Trump was second with 13 percent followed by former president George W Bush and Pope Francis, who was tied with two percent.
Gallup said the survey conducted December 3-12 had a margin of error of plus or minus four percentage points.
Michelle Obama's style choices post her stint in White House are being noted. Women, particularly those of color are finding her wardrobe choices novel and liberating as well. Women all over cheered as she wore shiny thigh-high Balenciaga boots. As a civilian and a black woman, her clothes are reflective of how she feels relaxed in the presence of public after eight years of being in scrutiny.
"As a Black woman, too, I knew I'd be criticized if I was perceived as being showy and high-end, and I'd also be criticized if I was too casual; a few times a month, (her long-time personal stylist) Meredith (Koop) would roll several big racks of clothing into my dressing room in the residence, and we'd spend an hour or two trying things on," Michelle has said in an interview and in her memoir.
She was still criticized. Designers of dresses she has worn a few times while at the White House - Tracey Reese and Jason Wu have ended up becoming popular names.
Michelle, it has to be noted also conducts herself differently in interviews these days and is a bit more laid-back and vocal about things.
-Sowmya Sangam